Heavy pollution in Bekkevoort: 1,500-pound bull dies from poisoning
A heavy bull was found dead at a field ditch in Bekkevoort (Flemish Brabant). The animal was apparently poisoned by pesticides. An investigation has been started, since the pollution is quite heavy. The toxic substances had probably been dumped there illegally.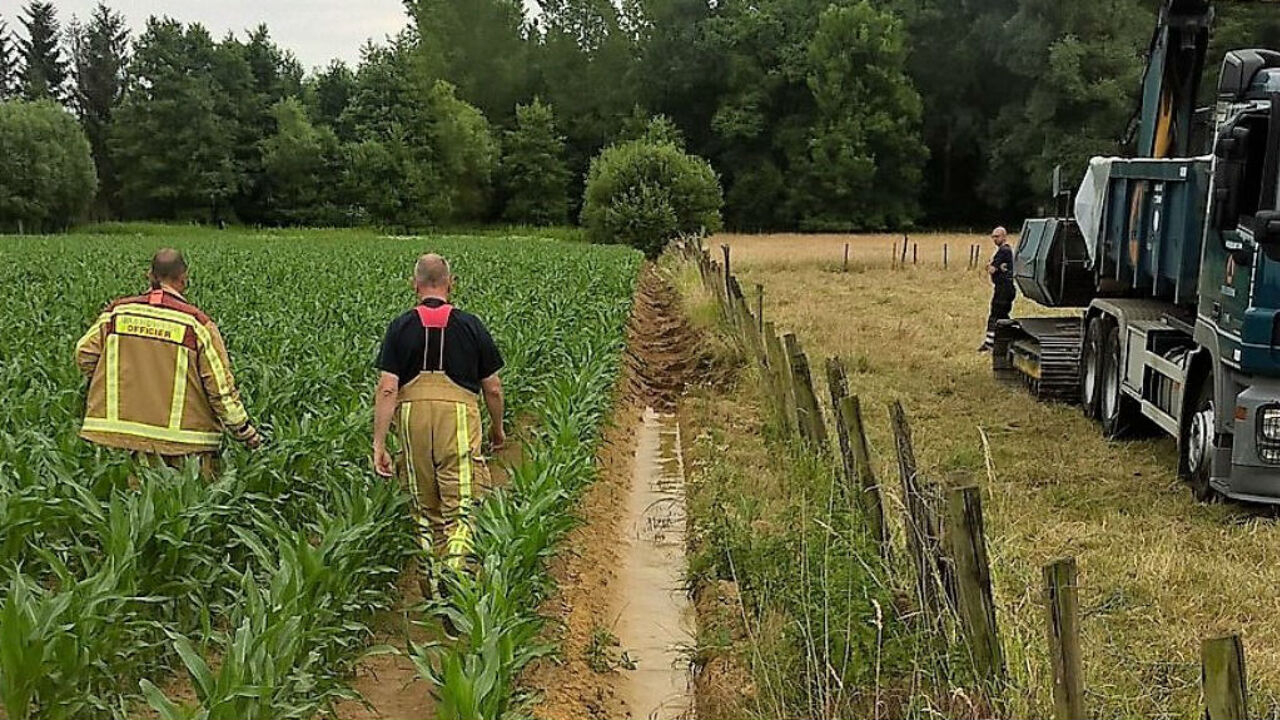 Samples were taken from the bull's body, and also from soil taken from the ditch, explains Bekkevoort Burgomaster Hans Vandenberg. "We are probably talking about toxic products which are no longer available in the shops and which the owner wanted to get rid of, by dumping them."
The Leuven judicial authorities have opened an investigation since this is a heavy case of pollution. Since the exact nature of the toxic product(s) was not immediately clear, workers took no risks during the sanitation operation, wearing special masks and protection suits.
The polluter has not been found yet. "He or she should know that this operation cost some 30,000 euros already. If we find the perpetrator, he will face a hefty bill."
Cumberland sliders
In Veurne, exotic Cumberland turtles were dumped in a local ditch. The animals are native to Mexico and the U.S., and can easily support the present heat. However, they pose a threat to local eco systems as an invasive species. They have no enemies in the wild here and eat the food of other animals. The Cumberlanders are expected to be removed from their exotic habitat in the near future.