How Brussels Central Station escaped a major drama
Brussels Central Station reopened this morning around 8 o'clock after a failed terrorist attack. The attacker is said to be a 36-year-old from Molenbeek. It seems that the man acted by himself, although this is still being investigated. The man's terrorist attack failed, but it was clearly his aim to make as many victims as possible. Brussels escaped a new drama.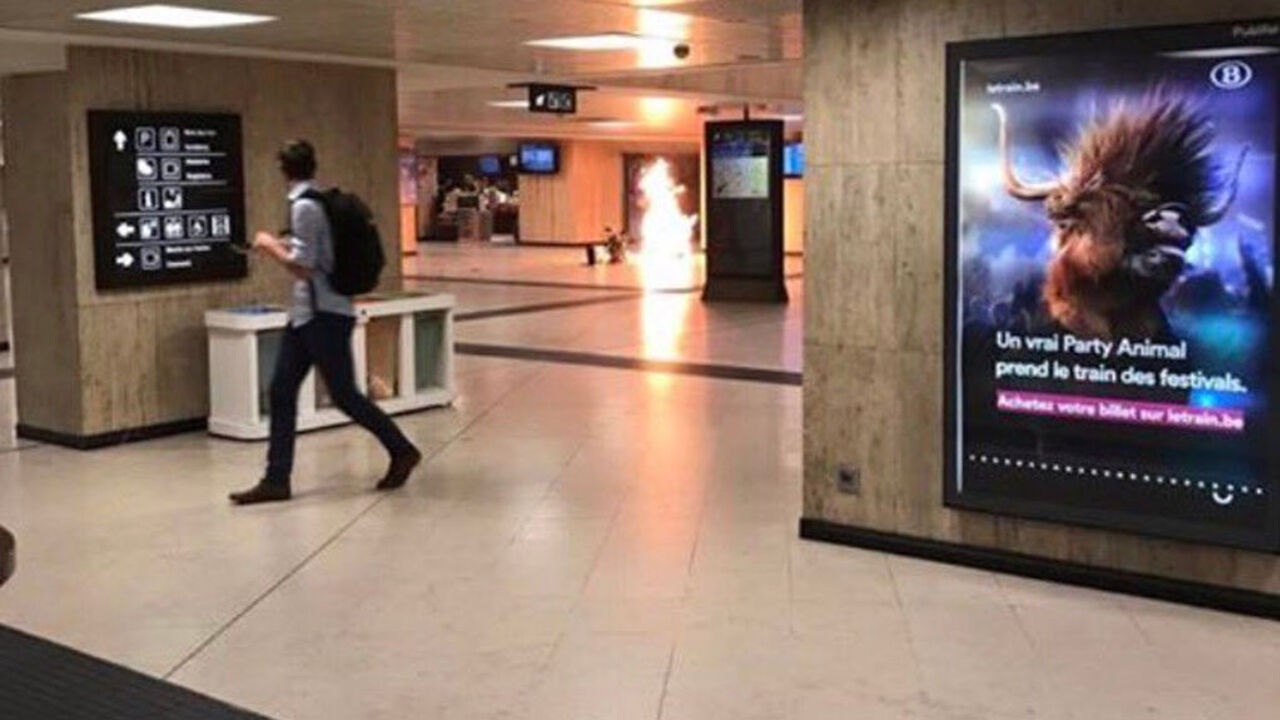 What we know until now
Terrorist scare around 8.40PM on Tuesday with small explosion in one of the main halls of the Central Station in Brussels. A kind of blowtorch can be seen on social media.
Police manage to shoot the terrorist on the spot, the man has died.
It turns out the terrorist was carrying a nail bomb to make as many victims as possible. However, the bomb only went off partly. There were no victims.
It was clearly the man's aim was to make as many victims as possible. He had searched a spot among a busy crowd near the TV screens displaying the timetables.
A Belgian Rail employee heard the assailant shout "Allahu Akbar" just before the explosion, it was confirmed by the Interior Office.
The 36-year-old perpetrator comes from Molenbeek and is believed to have acted by himself, though this is still the subject of further investigation. He is Moroccan national.
The terror alert level in Belgium remains at level 3 (of a possible 4) at present. Interior Minister Jan Jambon said "we should think about what kind of society we want to live in. (...) We have to avoid becoming a kind of police state."
Brussels Central Station was completely closed after the terrorist scare, and public transport in the capital was disrupted. This morning, trains were going as usual but they didn't stop in the Central Station. This measure was lifted around 8 o'clock as investigators had done their work.