Coldplay plays "Formidable", putting a happy smile on... Stromae's face
Coldplay gave the first of two concerts in a packed King Boudewijn Stadium last night. Lead singer Chris Martin covered one of his favourite songs and this turned out to be a hit by the Belgian singer Stromae, "Formidable". Stromae enjoyed the cover: this could be seen live in the stadium itself, since he was among the crowd. One of the concert-goers caught Stromae on video.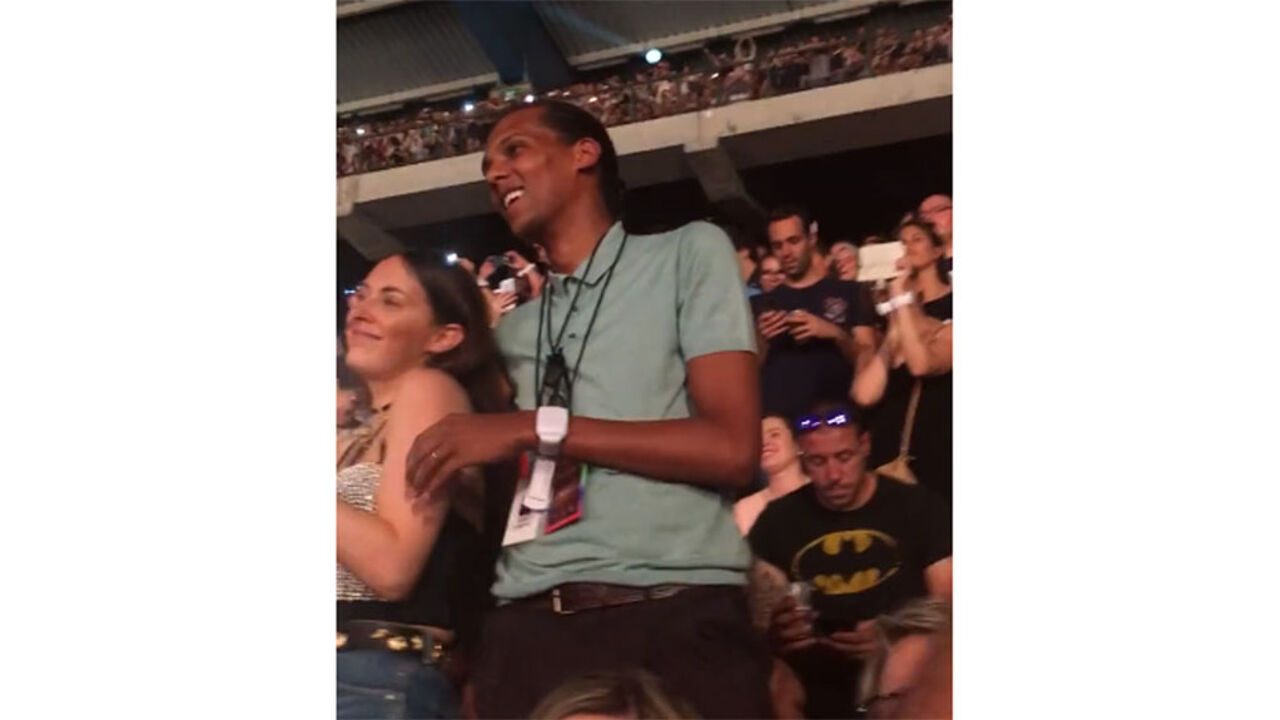 Chris Martin says "Formidable", Stromae's monster hit from 2013, is one of his favourite songs. In order to please the Belgian crowd, he staged a solo version of the hit in the King Boudewijn Stadium.
Chris Martin probably didn't know himself, but Paul Van Haver - Stromae - was actually attending the concert and was enjoying the performance with his wife Coralie. One concert goer had spotted Stromae and managed to film the happy moment with a smartphone, see below.
"The atmosphere was not dampened by the terrorist attack"
The concert was a sell-out with a crowd of 50,000 on a hot summer night in Brussels. Stijn Van de Voorde of Studio Brussels says the atmosphere was not dampened by the recent failed terrorist attack in the Central Station.
Security measures to get in resembled those for taking a plane, he said, though there were no exceptionally long queues. Coldplay is staging a second concert tonight; police are asking concert-goers to come early, just like yesterday. The same security measures will be applied.
Coldplay's setlist
A head full of dreams
Yellow
Every teardrop is a waterfall
The scientist
Birds
Paradise
Always in my head
Magic
Princess of China
Everglow
Clocks
Midnight
Charlie Brown
Hymn for the weekend
Fix you
Viva la vida
Adventure of a lifetime
In my place
Don't panic
Formidable
Something just like this
A sky full of stars
Up&up