Maingain is not for turning
There is still no end in sight to the political crisis that descended on Francophone Belgium after the leader of the Francophone Christian democrats Benoît Lutgen said that his party was no longer prepared to form coalitions with the Francophone socialists.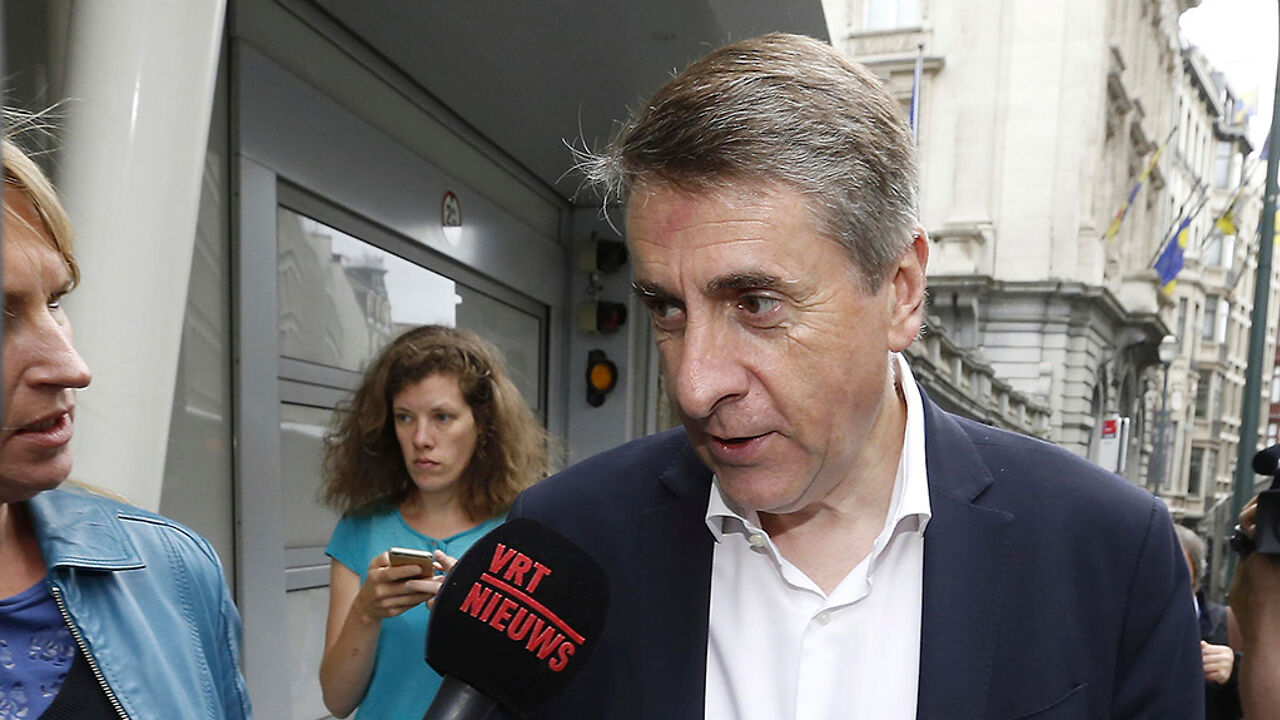 Today Mr Lutgen met with the leader of the Francophone federalist party Défi (the former FDF) to discuss the possibility of forming new coalitions in the Brussels and Walloon regional and Francophone Language Community governments.
However, the leader of Défi, Olivier Maingain, reaffirmed demands made earlier this week that other parties including Mr Lutgen's CDH should first dispose of politicians in their own ranks that have been involved in scandal before he will talk about forming new coalitions.
After the meeting it seemed clear that negotiations on the formation of new coalitions are still very much on the back burner.
On Monday Mr Lutgen made the shock announcement that he was no longer prepared to remain in coalition with the Francophone socialist party PS. He called on other parties to join his Christian democrats in the formation of alternative coalitions without the PS in the Brussels and Walloon regions and the Francophone language community.
Mr Lutgen cited the recent scandals involving Francophone socialist politicians receiving high allowances for sitting on the boards of publicly-funded bodies.
Mr Maingain's DéFi that will be crucial to the formation of any new government in the Brussels-Capital Region, responded by saying that it would only be prepared to join a new government if all the traditional parties (liberal, Christian democrat and socialist) were prepared to clean up their act and expel figures such as the former Interior Minister Joëlle Milquet (Christian democrat) and the former Speaker of the Belgian Senate Armand De Decker (liberal).
Mr Lutgen and Mr Maingain met this morning to discuss the situation. Ahead of the meeting Mr Maingain repeated his demand. "We remain clear. What is good for the PS, is good for the other parties too".
Mr Maingain repeated his demand that Mrs Miquel be expelled from the CDH as she too was involved in a scandal.
After the meeting Mr Maingain said that there are still no plans to start coalition talks. "We are still a very, very long way from negotiations".
It is not clear what Mr Lutgen's next move will be. He would only say that he will continue to meet with other politicians.