Bronze for the Belgian Cats
Our national women's basketball team the Belgian Cats have made history at the European Basketball championships. Our ladies beat Greece to take bronze on Sunday. It is the Belgian Cats' first ever medal at an international tournament.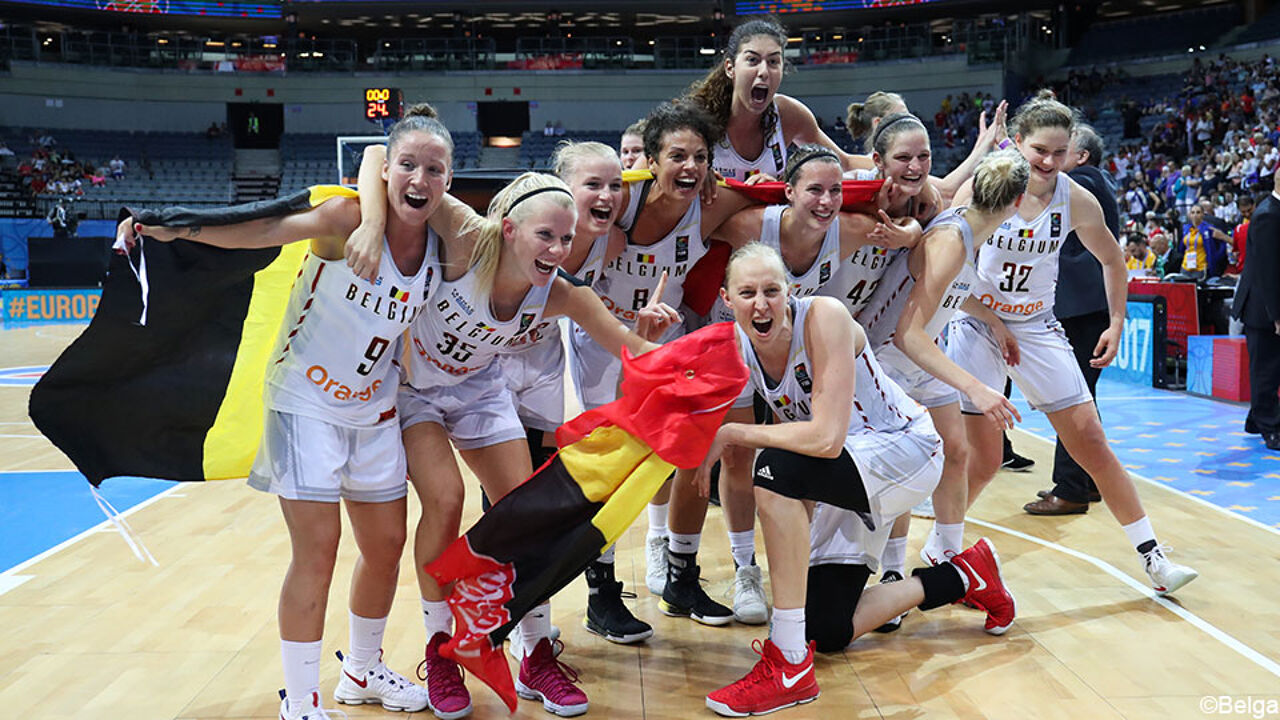 They won every game at the championships with the exception of the semi-final against the eventual European Champion's Spain. The Belgian Cats weren't going to let Saturday's semi-final defeat at the hands of Spain dishearten them in Sunday's game against Greece. A three-pointer from Julie Vanloo set the scene.
The Belgians let the Greeks come at them, but a strong personal performance from Ann Wauters turned things around and saw 10 points being scored in the first quarter.
In the second quarter too, the Belgian Cats proved superior. Both in attack and in defence everyone was at their best.
The Cats survived the 3rd quarter well, something that has been an issue in the past.
The Greek team hardly had a single ball near the basket, while the Belgian machine kept running with deadly efficiency. By the last quarter, the Belgians' lead was so comfortable that the team coach substituted a number of key players, all of whom were given a big round of applause. The match ended 78-45 in Belgium's favour.