Bakelants apologises for derogatory comments on hostesses
The Belgian rider Jan Bakelants, competing for the French AG2R team, has apologised after making derogatory comments to Het Laatste Nieuws about the women who hand out prizes during the Tour de France.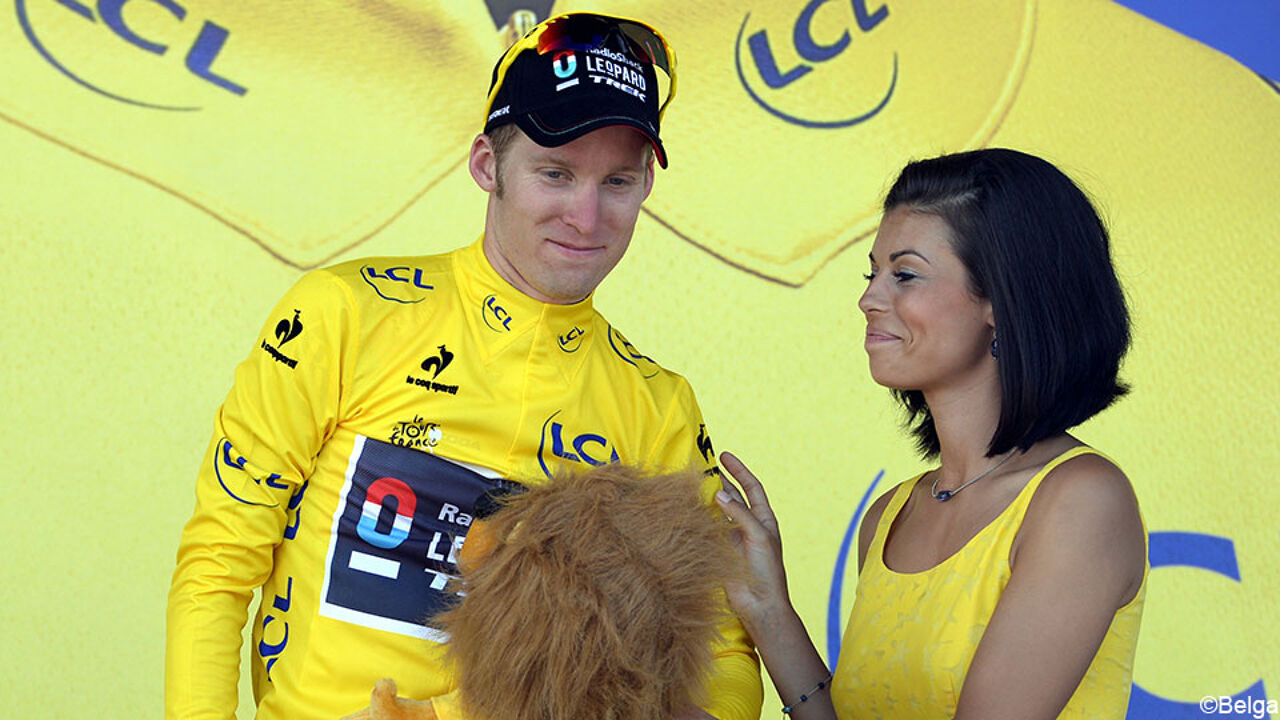 Bakelants wore the Yellow in 2013 after winning the second stage in Ajaccio.
Bakelants, a Tour de France stage winner in Ajaccio and Yellow Jersey in 2013, will be competing in his fifth Tour de France. He told Het Laatste Nieuws that he would bring with him a "pack of condoms, because you never know where those podium chicks have been hanging out".
Tour director Christian Prudhomme was not amused and demanded an apology, adding he would contact the AG2R team. The team said that "Bakelants no doubt wanted to be humorous" but admitted his joke was "very bad taste".
"We apologise to the organisers and to those who may have been offended by this remark", the French team added. Meanwhile, Bakelants has also apologised himself on Twitter, offering his "sincerest apologies" for his "inappropriate words".
Long hours
Tour hostesses, or "hotesses du Tour" in French, have long been a feature of major cycling races. Commonly students, they work long hours hosting sponsors before presenting flowers, prizes and the jerseys riders win for leading the race or a particular category of the race.
Two tour hostesses flank the winning rider on the podium while photographs are taken, often kissing him on the cheek, but other communication between the women and riders is forbidden. At the 2013 Tour of Flanders, now world champion Peter Sagan apologised after grabbing a women's bottom on the podium.
Bakelants's team mate Romain Bardet is one of the favourites for this year's Tour de France, which runs from July 1-23.