"Few buses and trams going in the cities. It's not looking good"
The Flemish public transport company De Lijn is in its first day of a four-day strike. The strike seems to be a success, especially in the cities. Antwerp only had 15 percent of the regular services, and the same goes for other Flemish provinces, explains Astrid Hulhoven of De Lijn. The larger cities seem to be particularly hit.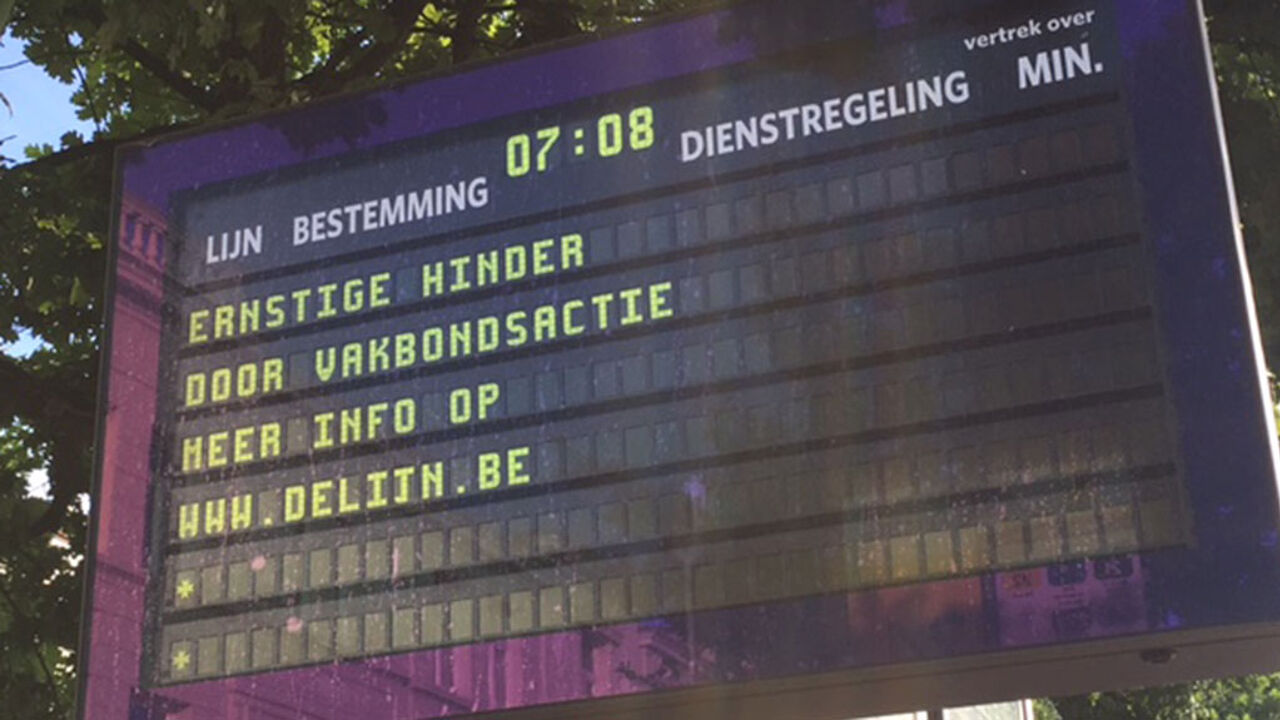 Trades unions called on employees to down tools on at least one day between Friday and Monday. "Few buses are going in the cities. It's not looking good", was the first conclusion this morning.
On the first day, services were heavily disrupted in major cities such as Antwerp and Ghent. In Flemish Brabant and Brussels, only one in three bus drivers was working this morning. The Werchter music festival in Flemish Brabant could count on volunteers to keep the buses going.
West Flanders was also impacted: more than half of the coastal trams were not going, while services in Kortrijk, Roeselare and Knokke were completely suspended. Some buses were going in Ostend and Bruges, but you had to be lucky to catch one.
Limburg shows the same image as for the other provinces: heavy disruption with the cities being particularly hit. Hardly any bus was running in Genk, Tongeren, Hasselt and Sint-Truiden.
De Lijn is asking passengers to check online timetables via the website www.DeLijn.be
"Pay rise had been agreed"
Trades unions are happy with drivers' eagerness to send out a strong signal. The conflict is about a pay rise. Trades unions point to the fact that a pay rise of 1.1 percent was agreed in the IPA (Inter Professional Accord) between management and unions, but the management keeps waiting to implement this, Rita Coeck of the socialist union ACOD says.
De Lijn employees are also very unhappy about the lack of guarantees for the future, concerning job security and working conditions.