Paola celebrates 80th brithday with gigantic cake but without Laurent
The retired Queen Paola enjoyed an early birthday party yesterday evening in Waterloo. Paola is turning 80 on 11 September, but yesterday was considered a good day to get the whole royal family together for the family picture - just before the summer holidays. Everyone was there for the picture, except Prince Laurent, who managed to arrive 1.5 hours late, missing the cake and a classical concert.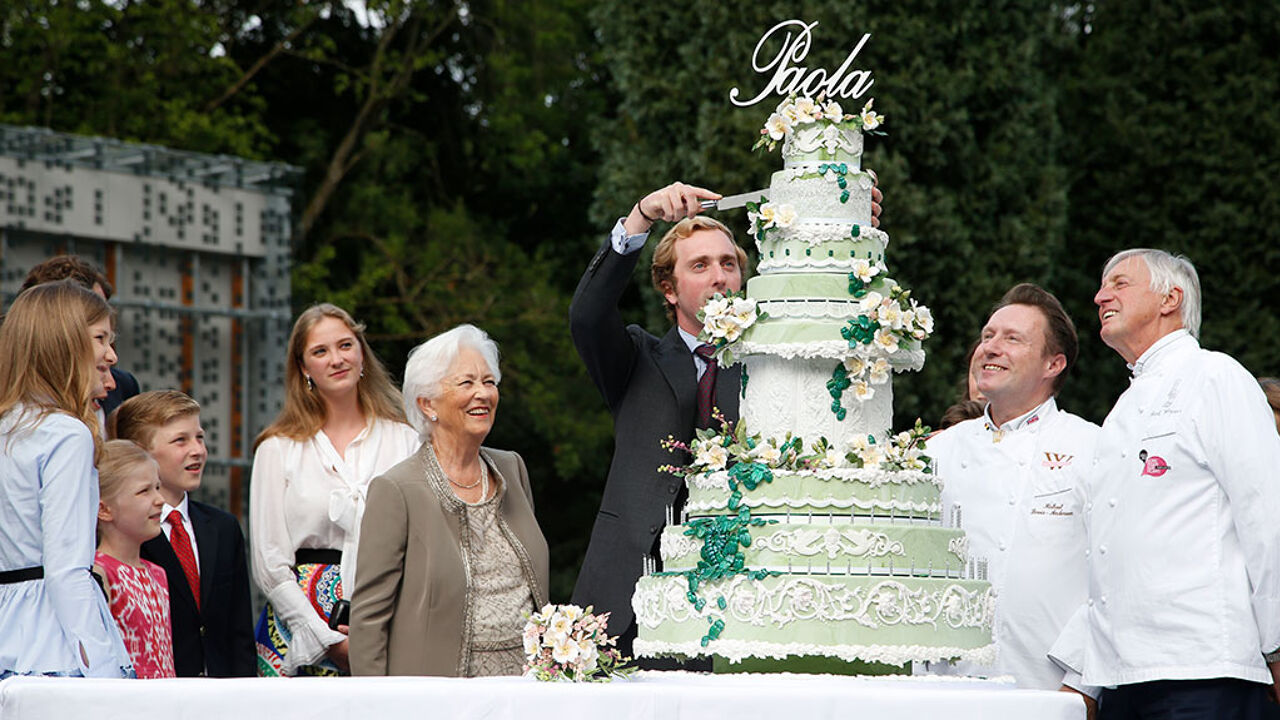 Prince Joachim helps Queen Paola to cut the cake, a creation by Wittamer.
The press was invited to attend the event. The party included a giant cake and a concert in the Queen Elisabeth Music Chapel in Waterloo. Some 150 guests were invited, including Edouard Vermeulen of the fashion house Natan and Heidi De Pauw of Child Focus, the organisation for missing children.
Paola is still recovering from a hip and back operation after two nasty falls, but was seen without crutches. She did need the support from her husband, the retired King Albert, to come down the stairs.
The whole family with children and grandchildren was present, except for Laurent, Paola and Albert's youngest son. He said he couldn't make it on time, but eventually turned up 1.5 hours late.
The eye-catcher on the family photo was, apart from Paola herself, her great granddaughter Anna Astrid (1).