Zeebrugge welcomes first "Volvo train" from China
The port of Zeebrugge saw the first arrival of a cargo train from China carrying a larger type of Volvo cars manufactured in China. The arrival marked the start of the new so-called Silk Route, a direct rail link between the north-east of China and Zeebrugge.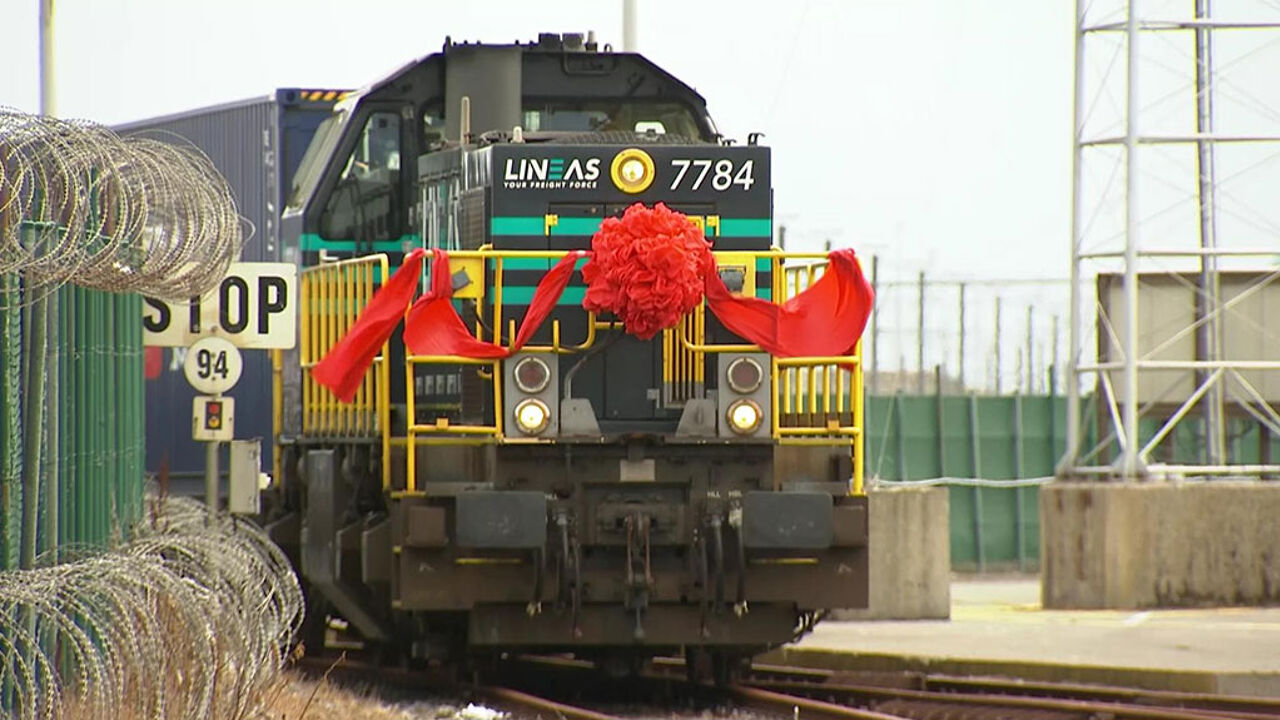 The aim is to have three trains from China arriving in West Flanders each week. Zeebrugge will next act as the hub for Western Europe, from where the cars are being dispatched to various European countries.
Yesterday's train had started off in Heilongjiang about three weeks ago, passing various countries such as Russia, Belorussia, Poland and Germany along the way.
Economy minister: "No problem"
Manufactured in the plant in Daqing, the cars belong to the larger Volvo model S90 and were transported in containers. The first train carried 176 cars. On a yearly basis, there are talks of between 30,000 and 40,000 cars. Returning to China, the train will take smaller Volvos from the Ghent plant or other goods.
Economy Minister Kris Peeters claims there is no problem for the Ghent-based Volvo plant in terms of competition. "This was a concern for us, but we made a very clear accord with the Chinese", Peeters told the VRT. "The train will not bring cars which are also being manufactured in Ghent."