Sailing yacht accident in Ostend: search for third victim stopped
Probably three passengers died when a sail yacht capsized off the Ostend coast, on Saturday morning. While two bodies were discovered in the sea, the large-scale search operation for a third victim was stopped late on Saturday. Three people could be saved and were taken away by helicopter, suffering from hypothermia. The accident was caused by a breech of the keel.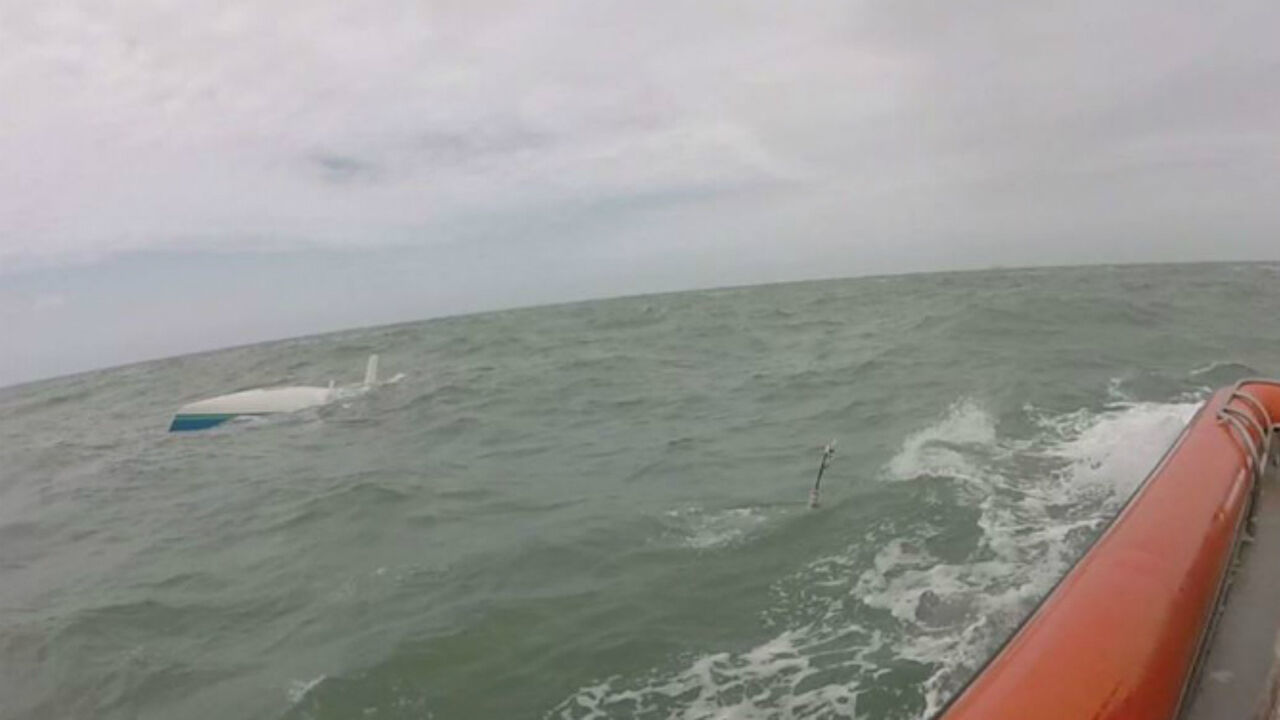 The yacht was taking part in a night race organised by the Royal Belgian Sailing Club in Zeebrugge. The start had been given in Breskens, in Dutch Zealand province, at 9PM on Friday.
Things went wrong yesterday morning around 8:30, when the yacht capsized some 10 miles off the Ostend coast. Two Dutch sailors, 70 and 79 years old, drowned. Two other Dutch nationals and a Belgian were saved and taken to hospital by helicopter.
Next, a big search was kicked off to trace the sixth passenger, an 18-year-old boy. 15 boats, a plane and Dutch rescue helicopters were taking part in the operation. The boy's swimming pants were found, but the victim itself could not be recovered. The search was halted yesterday evening.
The yacht has been towed to the port of Ostend for further inspection, but the three survivors declared that the yacht capsized when the keel broke in two. The keel acts as the spine of the yacht. It is not clear however what caused the rupture.