Belgian feat triggers coin-throwing incident at Wimbledon
Belgium's Ruben Bemelmans is through to round 3 at Wimbledon. However, most of the attention was caught by the coin-throwing incident after the match, when Daniil Medvedev clearly found it hard to accept his defeat and surprise exit by the modest Belgian. Medvedev was seen throwing coins at the umpire, suggesting she had been bribed. The Russian can expect a punishment.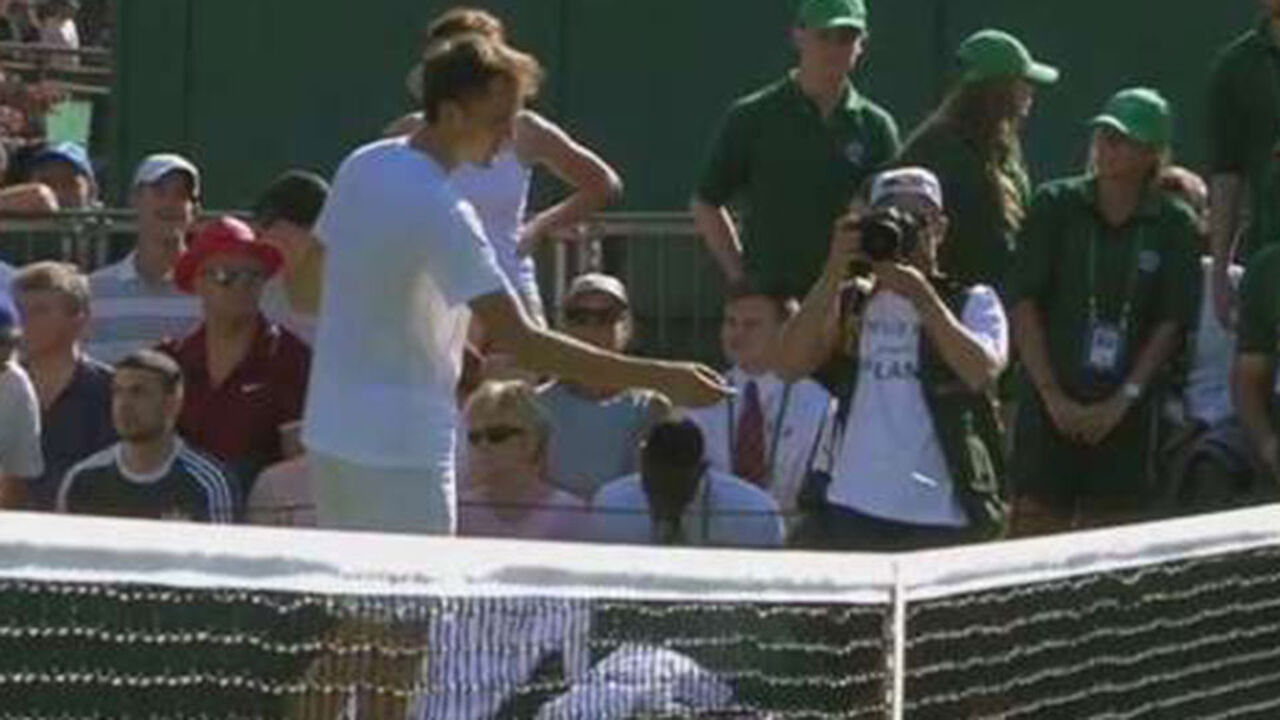 Medvedev opened his wallet and threw coins at the umpire's chair.
Medvedev had also enjoyed a stunt victory in the first round, ousting Stan Wawrinka. As the number 49 on the ATP world rankings, he started as the big favourite against Limburg's Ruben Bemelmans (ATP-124), but he eventually lost in five sets.
Bemelmans took it 6-4, 6-2, 3-6, 2-6, 6-3 and was talking of the most beautiful victory in his career. However, most attention went to Medvedev, who apparently found it hard to digest his defeat. He opened his bag, took out his wallet, and repeatedly threw coins at the chair of umpire Mariana Alves.
The 21-year-old Russian later apologised: "I did something stupid and I want to apologise for that", he said. "It didn't mean anything." A punishment is bound to follow.
29-year-old Bemelmans will next bump into Kevin Anderson of South Africa (ATP-42). Anderson was lauding Bemelmans: "I saw him play at Eastbourne and Queen's and I was impressed."