The Maximiliaanpark, a (new) stop for refugees wanting to get to the UK
A couple of dozen refugees - mainly Africans - are staying in the Brussels Maximiliaanpark. They come and go, but although their number is relatively modest, the situation is not being solved. Their presence is creation tensions. The park is situated near the North Station and just opposite the Immigration Office.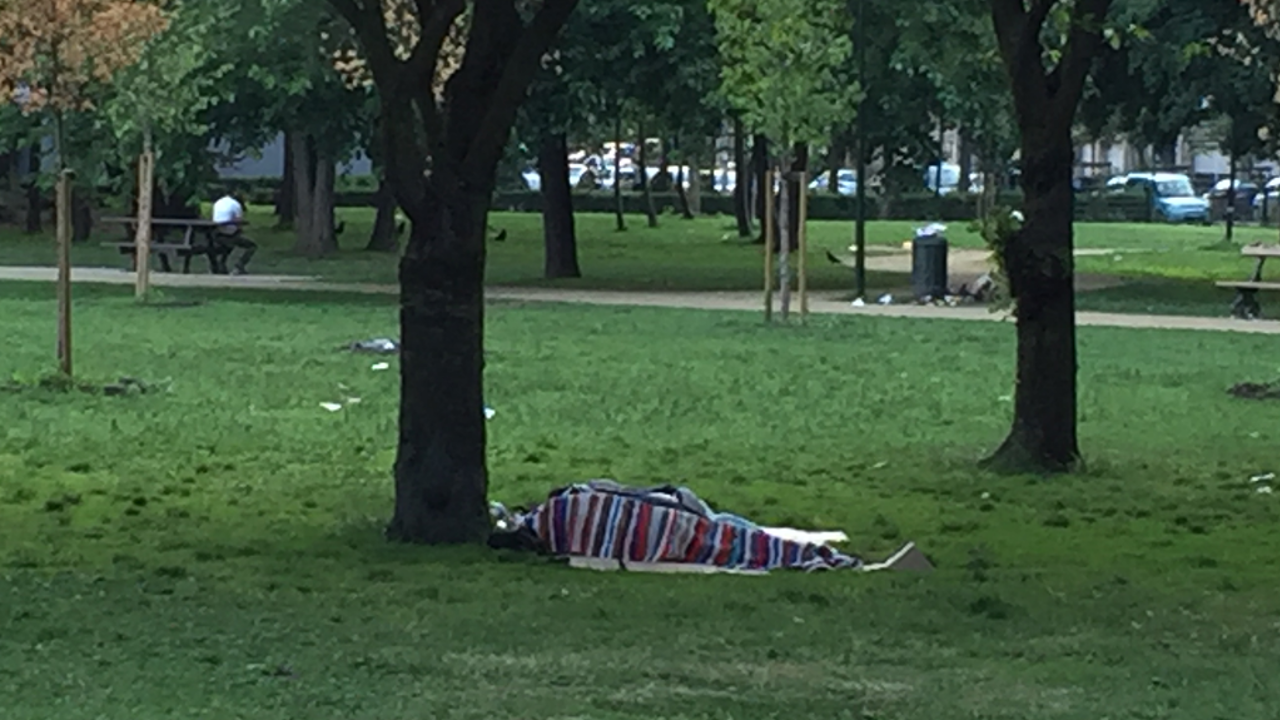 The situation can't be compared to 2015, in no way - there were 5,000 refugees staying in tent camps in the park at that time.
Nowadays, a couple of dozen undocumented people are staying there. Local residents are complaining, as the refugees are looking for places to sleep in every corner in the area, at private garages, under balconies, or inside apartments' hallways.
At the same time, the atmosphere is also tense among the refugees themselves. There are often conflicts between Africans, Afghans and Arab people. "They have been here for months", a woman told the VRT, speaking anonymously. "They leave garbage everywhere, go to the toilet and at night it's better not to go for a walk in the park."
Meeting place for people smugglers
Police are aware of the problem and are keeping an eye on the situation. They stage ID checks and are sending undocumented people back. "We often see people who don't have the intention to apply for a residence permit at the Immigration Office. They just want to get into the U.K.", says Ilse Van de Keere of the local Brussels police.
Various sources confirm that the park has become a meeting place for people smugglers and refugees. "We have serious indications that refugees are coming to the park to get in contact with so-called passeurs, people smugglers who can bring them to Britain. In the meantime, they are staying in the park. We are investigating this problem."