'March of Muslims Against Terrorism' arrives in Brussels
Some sixty imams gathered on the steps of the old stock exchange in central Brussels on Monday as part of the 'March of Muslims Against Terrorism'. Imams and representatives of other faiths are currently touring European cities affected by terrorism.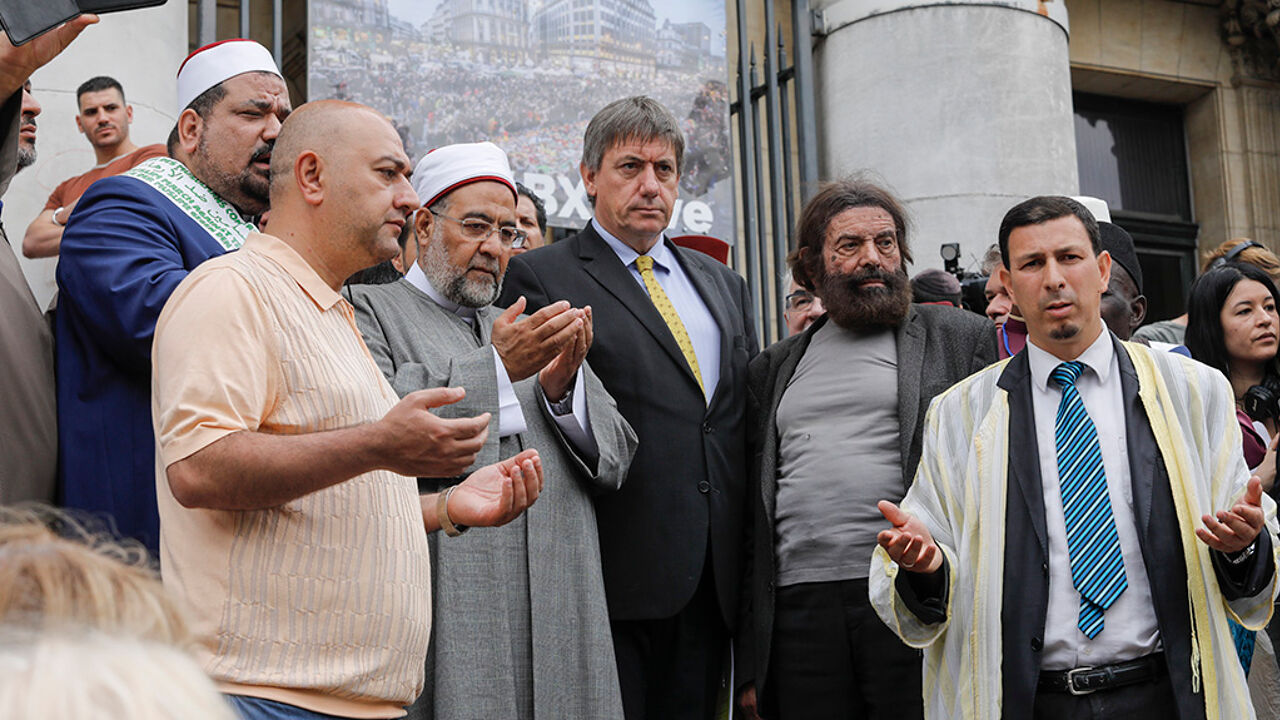 Imam Hassen Chalghoumi, the president of the French imams conference and co-organiser of the march, thanked Belgian interior minister Jambon for his presence and support. He added that terrorists had besmirched Islam and Muslims.
Mr Jambon noted: "Taking security measures does not suffice if we wish to eradicate the root of violent extremism. We must also strengthen our social fabric."
Mr Jambon added that our form of society needed to be promoted and that it needs to be impressed on youngsters that our society offers them countless opportunities: "Grasp these opportunities. We will support you!"
A speech by Rabbi Avi Tawil, the director of the European Jewish Community Centre, was disturbed by a member of the public who was removed by the police.