BBC reports on Ghent's "War of the noses"
Cuberdons or 'rode neuzen' ('red noses' in English) are traditional Flemish sweats. They are at the centre of a battle between two street vendors in the East Flemish city of Ghent. The battle has been ongoing for some time now and has even attracted the attention of the British public broadcaster BBC.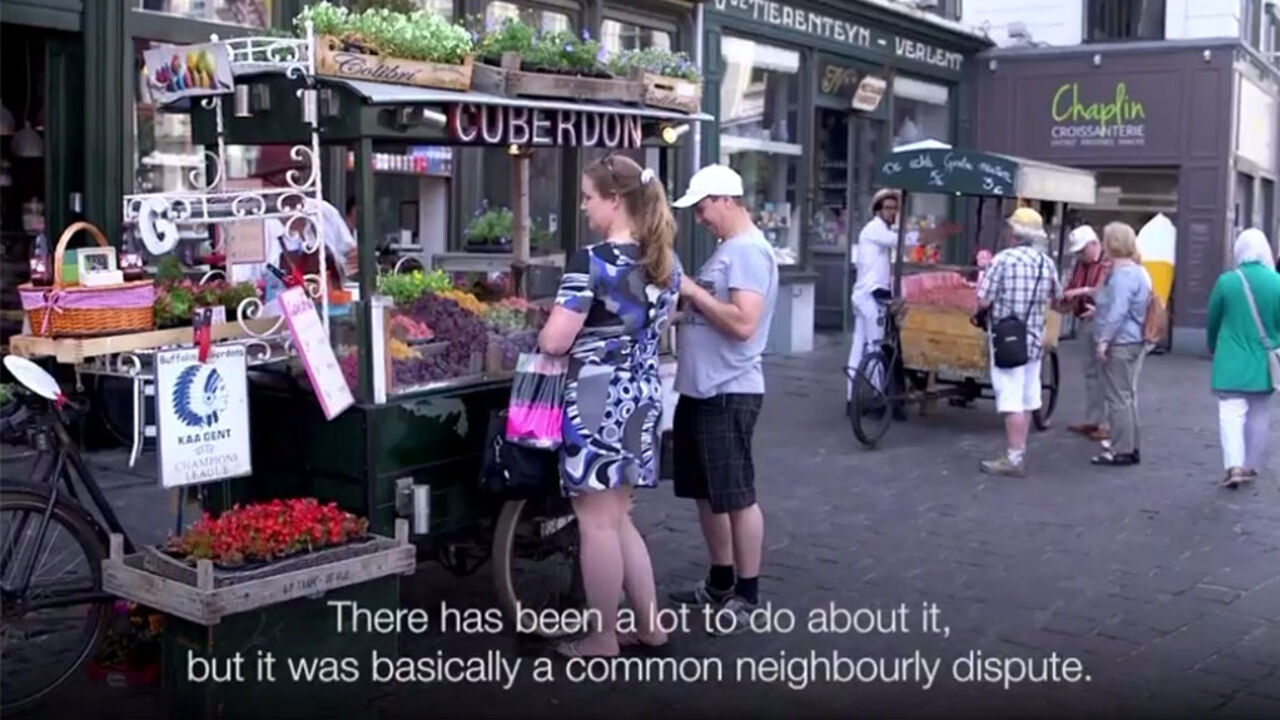 In a light-hearted film published on the travel section of the BBC's website, the British broadcaster tell of "how a candy divided this Belgian town".
The "war of the noses" (cuberdons are also known as "neuzen" which is Dutch for noses") is being fought out by two street vendors with stalls next to each other in Ghent city centre. Both vendors say that their cuberdons are the best and claim that the other vendor is using unfair means to pinch their customers.
After a number of incidents between the two vendors in 2014, the Mayor of Ghent Daniël Termont (socialist) decided to temporarily revoke the two traders' licenses. In 2015 the Chamber of Commerce ruled that the vendor on the right-hand stall should pay a 1,000-euro penalty payment each time he bad-mouths his rival on the left-hand stall. Since then there has been a period of relative peace between the two stall holders.
The film tells of how after a period of detente between the two warring factions things heated up again in the week leading up to the Ghent Festival after one of the vendor threw a bucket of water over his rival.