Firefighters battle tenacious fire in Limburg grottoes
Limestone caves in a place called Kanne in Riemst (Limburg Province) are the scene of a particularly tenacious fire. Firefighters have been trying to put out the blaze that is fuelled by hay since last Thursday, but in vain. The matter is complicated further as most of the caves are on Dutch territory.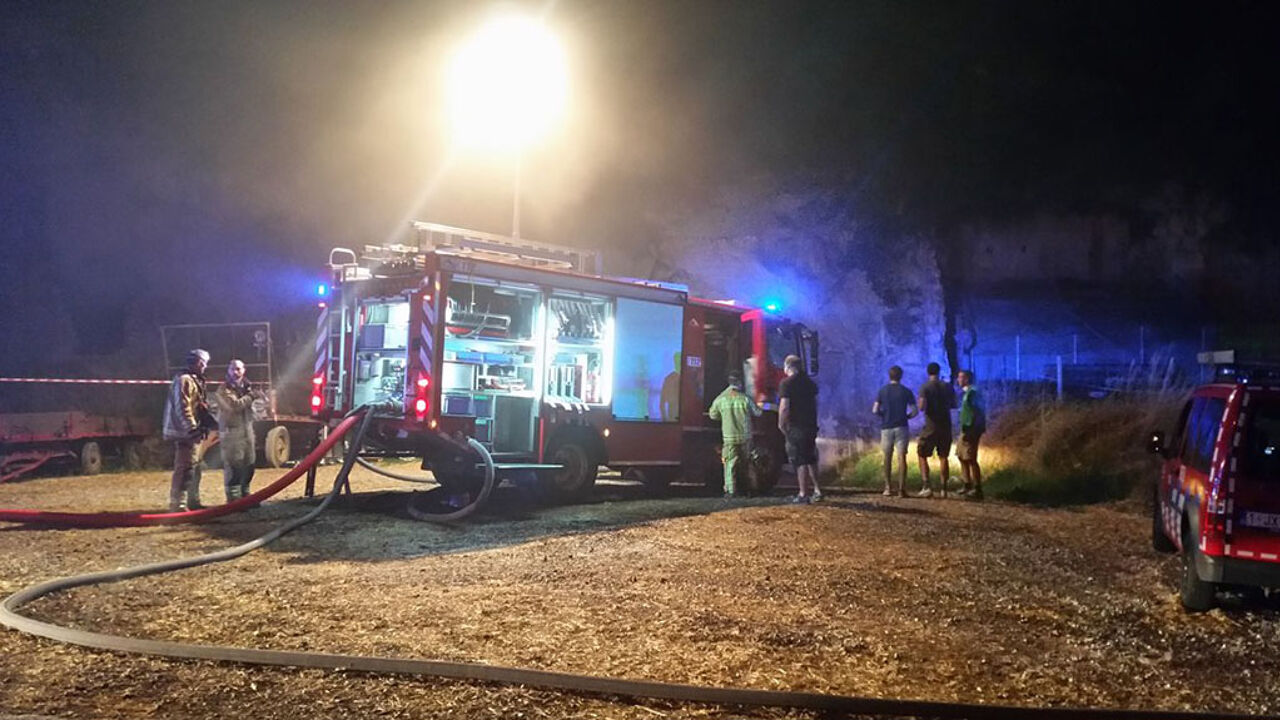 Firefighters are facing an exasperating situation. Due to the intense heat blocks of limestone are falling down from the roof of the cave. Firefighters worked through the night using water from the nearby Albert Canal.  The smoke emanating from the caves too is a worry. The local mayor is eager to protect local villagers from the fumes. A festival hall partly located in the caves has suffered damage as a result of the smoke.
Following talks on Saturday it was decided to let the fire burn itself out as it was too dangerous to attempt to put out the fire manually.  Firefighters will remain at the scene until the blaze is over.