Flemish Mud Soldier at Trafalgar Square
To mark the centenary of the Battle of Passchendaele the Flemish tourist authority has had a sand sculpture of a seated soldier constructed for Trafalgar Square in London. Starting today the Mud Soldier will be sprinkled by water so that it like the soldiers at the front gradually disappears in the Flemish mud.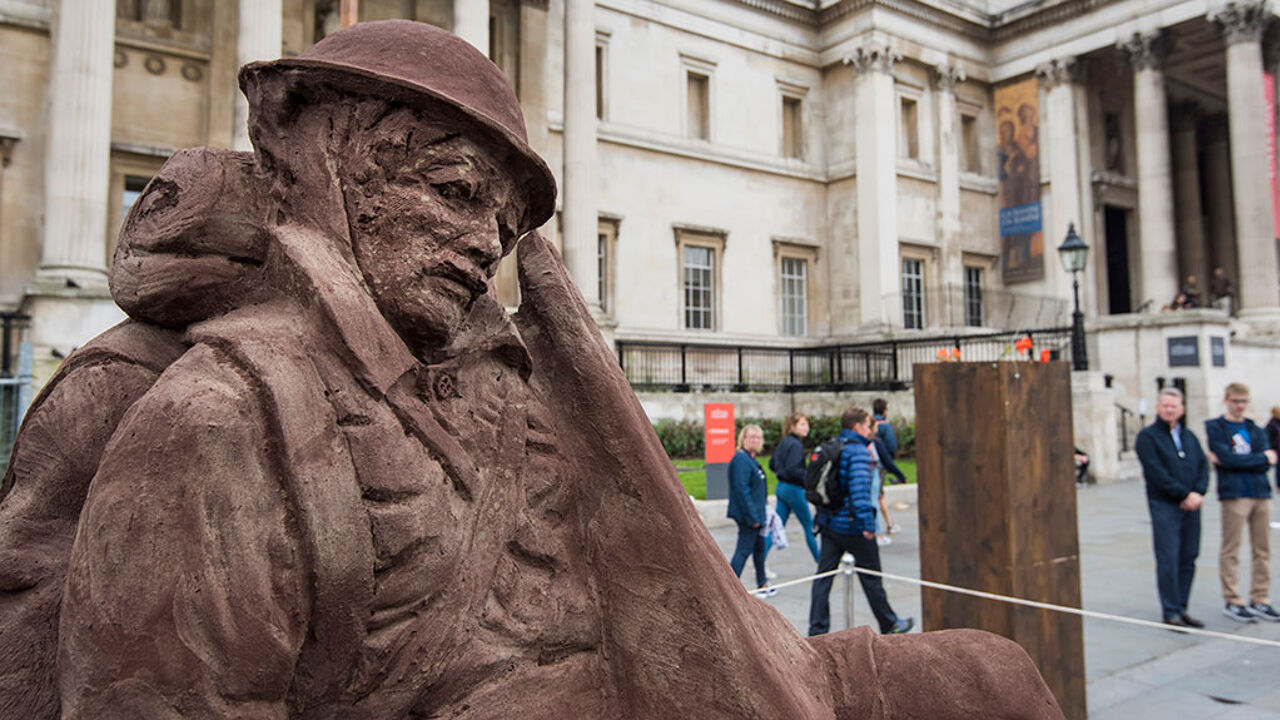 The battle started on 31 July 1917 and lasted for 100 days claiming 475,000 dead and injured. At Passchendaele outside Ieper soldiers faced the threat of mustard gas, but also of sinking away in the Flemish mud. Throughout the world the name of this Flemish hamlet is today associated with the horrors of war.
Damian van der Velden built the Mud Soldier at Trafalgar Square from Flemish mud to draw attention to the centenary commemorations at Tyne Cot cemetery next Sunday and Monday.