Fire Service called to remove ball python from shed
The Fire Service in the West Flemish municipality of Kortemark was called out to catch and remove a ball python on Thursday evening. The metre-long snake had been found by residents of a house on the Staatsbaan inside their garden shed. It is unclear how the ball python had managed to get inside the shed and where it had come from.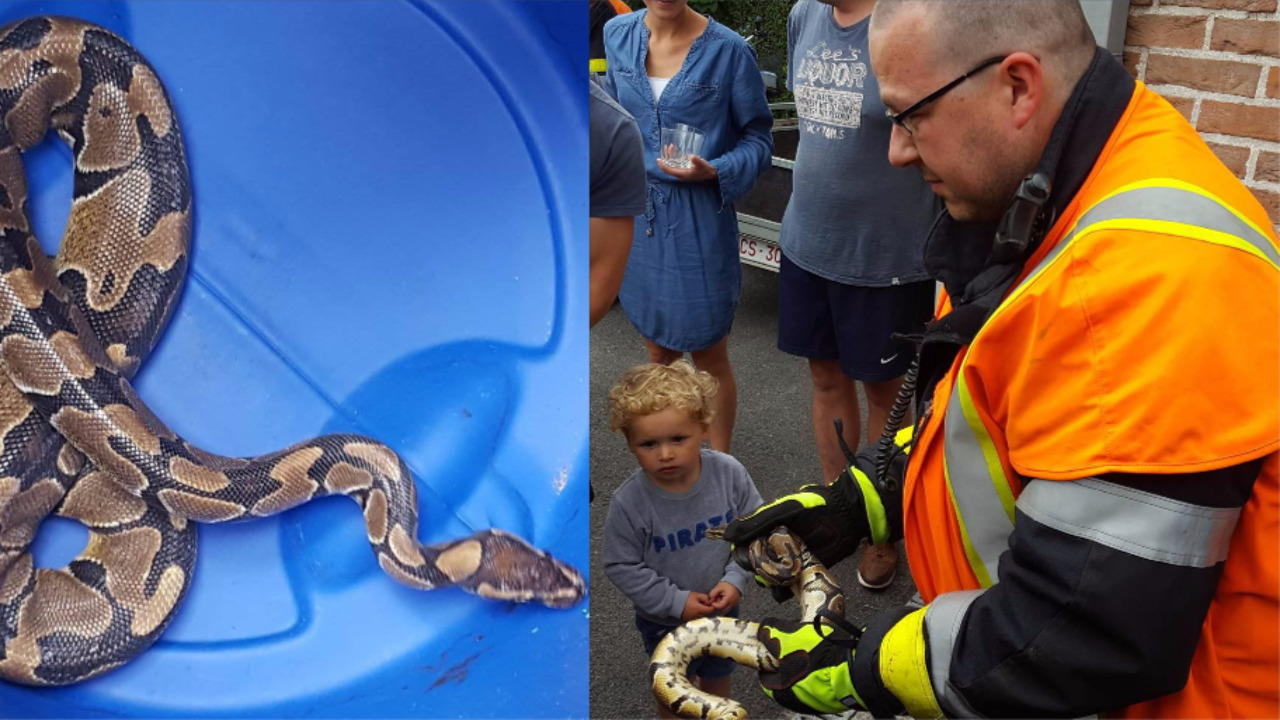 The snake had crawled under a sack in the shed and was relatively easy to catch.
Davy Vanhoutte of the Kortemark Fire Service told VRT News that "We took the animal away in a barrel and will take it to SOS Reptiel" SOS Reptiel is an organisation that cares for abandoned and mistreated snakes and reptiles.
SOS Reptiel's Mario Goes told VRT News that the ball python is not poisonous. "This type of snake is quite calm and won't react aggressively.
However, you should be on you guard. If they feel threatened ball pythons can bite hard", Mr Goes said. It remains a mystery as to how the snake go into the shed or where it came from.