Minister demands better punctuality on the railways
The Federal Transport Minister François Bellot (Francophone liberal) has called on the Belgian rail service operator NMBS and the company responsible for Belgium's rail infrastructure NMBS to work on measures to improve punctuality on the country's rail network. Mr Bellot made his call in a letter sent to both companies.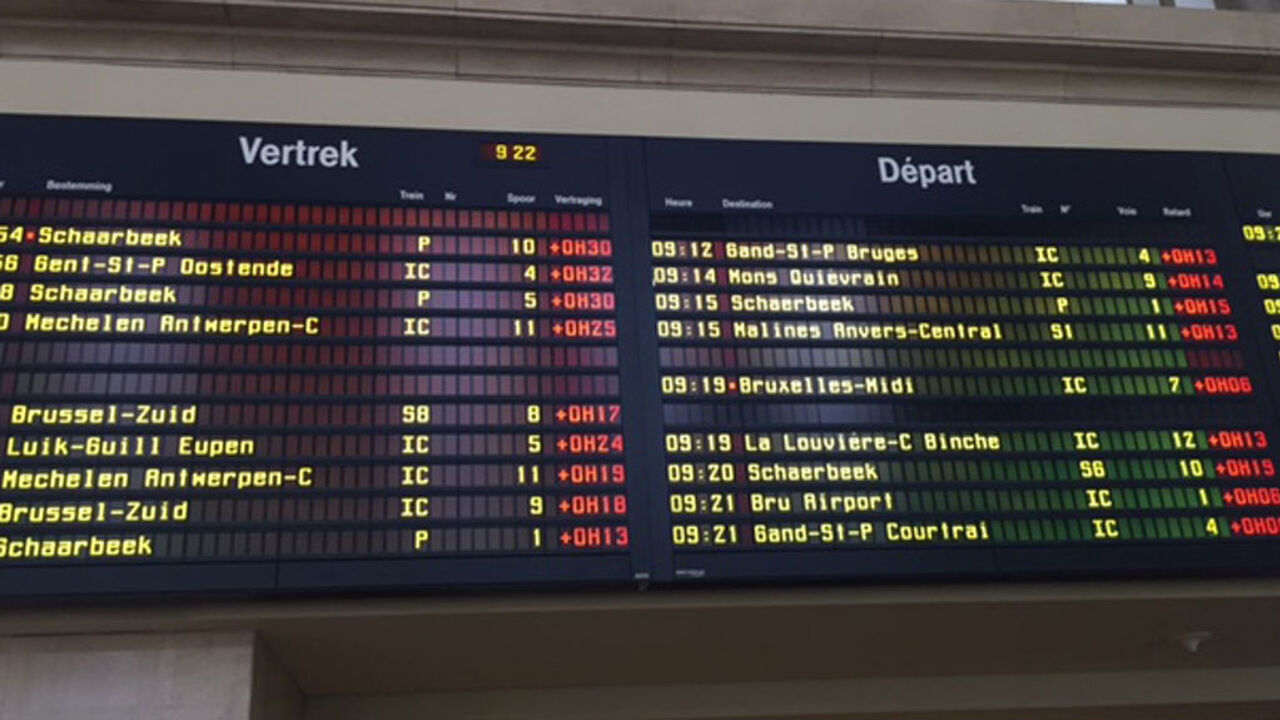 In the letter Mr Bellot calls on Infrabel and NMBS to draw up a "timetable towards punctuality" to improve the service provided to passengers. The letter was sent at the start of this month. On Friday morning Mr Bellot's office said that the Minister intends to meet with Infrabel and NMBS at the beginning of September.
There had been improvements in punctuality on the Belgian rail network between January and April. However, since there have been more delays largely caused by hot weather and large variations in temperatures.
Consequently, Mr Bellot wrote to NMBS and Infrabel calling on them to draw up a punctuality action plan for the country's railways.
A number of measures have already been announced. Above all NMBS has been looking at the departure times of the first trains in the morning.
The times at which the first trains depart has an effect on the rail network at large. In addition to this the Infrabel is looking at way to avoid detail by keeping damage to the rail infrastructure to a minimum.