Flemish Scouts' vehicle turns over on Cornish road
A car and trailer belonging to a Flemish Scout troop was involved in an accident in the English county of Cornwall on Sunday evening. The daily 'Het Laatste Nieuws' reports that the vehicle turned over on a road near the hamlet of Port Gaverne on the north coast of Cornwall.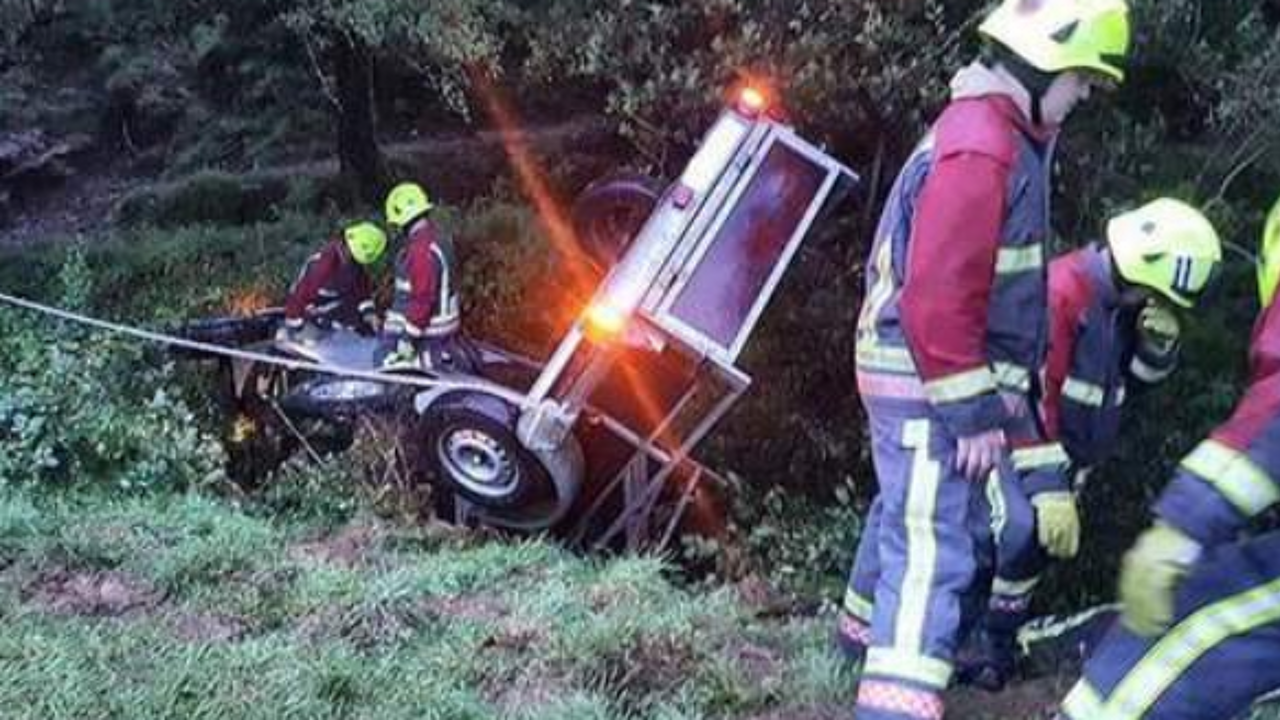 A man who is holidaying in the area and saw the accident and rescue unfold told the local news website Cornwall Live: "The field was just full of emergency services and really was a full-scale operation. We thought there might have been 100 emergency service personnel there but maybe that's a bit of an exaggeration. There were firefighters, police, paramedics, coastguard, and cliff rescue - the lot."
"They went running down the cliffs and got him up on the farmer's buggy," he added.
"We heard the boy had broken ribs but seemed to get off quite lightly."
A spokesman for the emergency services told local media. "It was just getting dark when a group of Belgian Scouts go into trouble. A car and trailer turned over and someone became stuck underneath".
The emergency services were first contacted at 6:58u local time.
The trailer had landed in a river and a boy was stuck under it. Another Scout was found on the riverbank. The boy that was stuck under the trailer suffered broken ribs.
Both he and the Scout that was on the riverbank were taken to the Royal Cornwall Hospital in Turo for treatment.