Russian site spies on Belgians
Dozens of Belgian families and companies are still being spied on by their own surveillance cameras or webcams. The cameras have been hacked and the images are available for all to see on website. The main cause of what is a major security lapse is an insecure connection between the camera/webcam and the computer.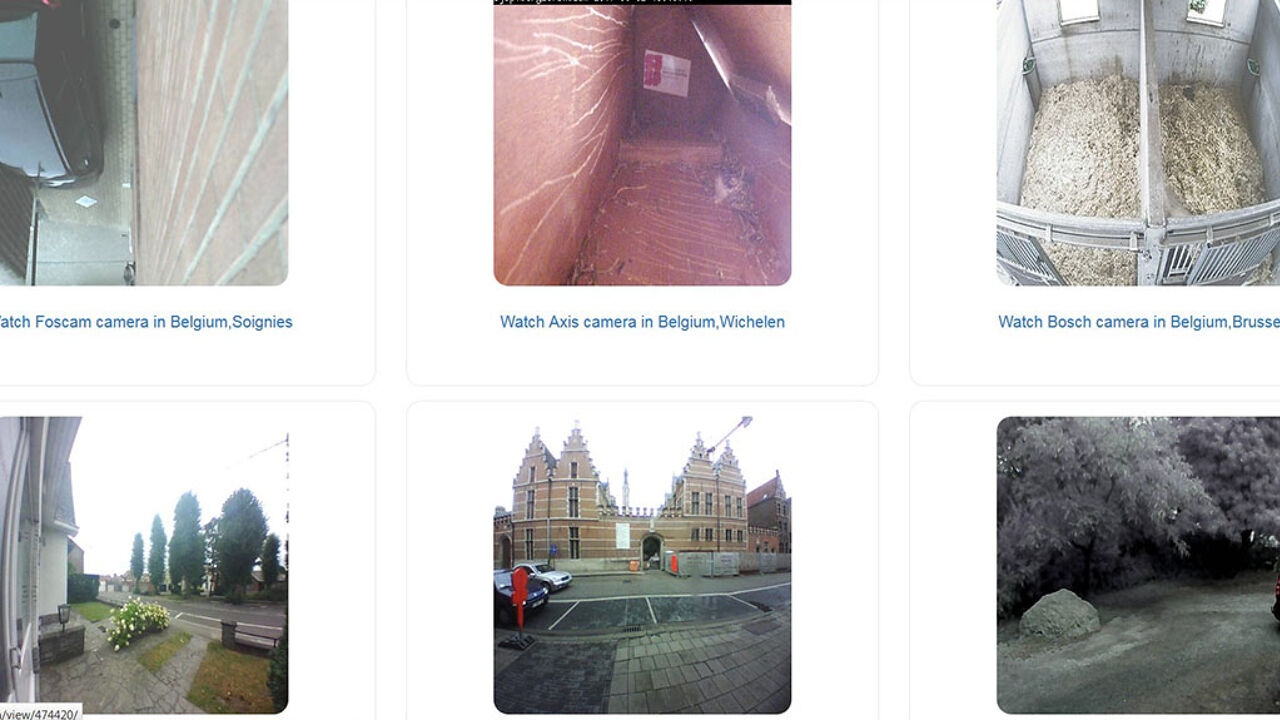 VRT News found images on the Russian website Insecam.org of people at work in their businesses and also of more private moments when people are at leisure such as exercising of working in their gardens.
People install security cameras as they want to feel more secure. However, in the instances VRT News found on the Russian website, they can now be watched online by one and all. After a bit of research we were able to localize some of the Flemish homes and businesses that appear on the site.
Michel Neven's electrical store in Sint-Truiden (Limburg) can be viewed. We showed Mr Neven the images on the site he responded with consternation and shock.
"I'm running hot and cold at the same time. A few weeks ago we were robbed", Mr Neven told VRT News.
A chemists store in the Mechelen (Antwerp province) area that has a CCTV camera directed towards the street in front of it can also been seen on the Russian site.
"People can best read the instruction thoroughly"
Around a year ago the Federal Secretary of State responsible for privacy Philippe De Backer (Flemish liberal) promised to tighten up the rules governing internet privacy. Mr De Backer asked the Federal Police Computer Crime Unit to investigate how the hackers of webcams and CCTV cameras operate.
However, as sites such as insecam.org are located abroad it is difficult for the Belgian Judicial Authorities to get them taken off-line.
The Leuven University IT expert Jeroen Baert told VRT News that the problems lies with the standard settings of the cameras.
A lot of people don't change the standard password to a personalised one.
"I don't want to point the finger, but people can best read the instructions thoroughly. It is also the fault of the manufacturers for trying to make the settings so easy and open as possible so that people can just connect the camera and go. So it is also up to the manufacturers to solve this", Mr Baert to VRT News.