Are "giant apples" bad for sales?
Fruit farmers are afraid that the new apples to be harvested will turn out to be too big for consumers. Apples are bigger because of the later frost in spring: this cold spell killed many blossoms, as a result of which trees were producing fewer apples. But the apples that did grow, received more energy, turning into bigger ones.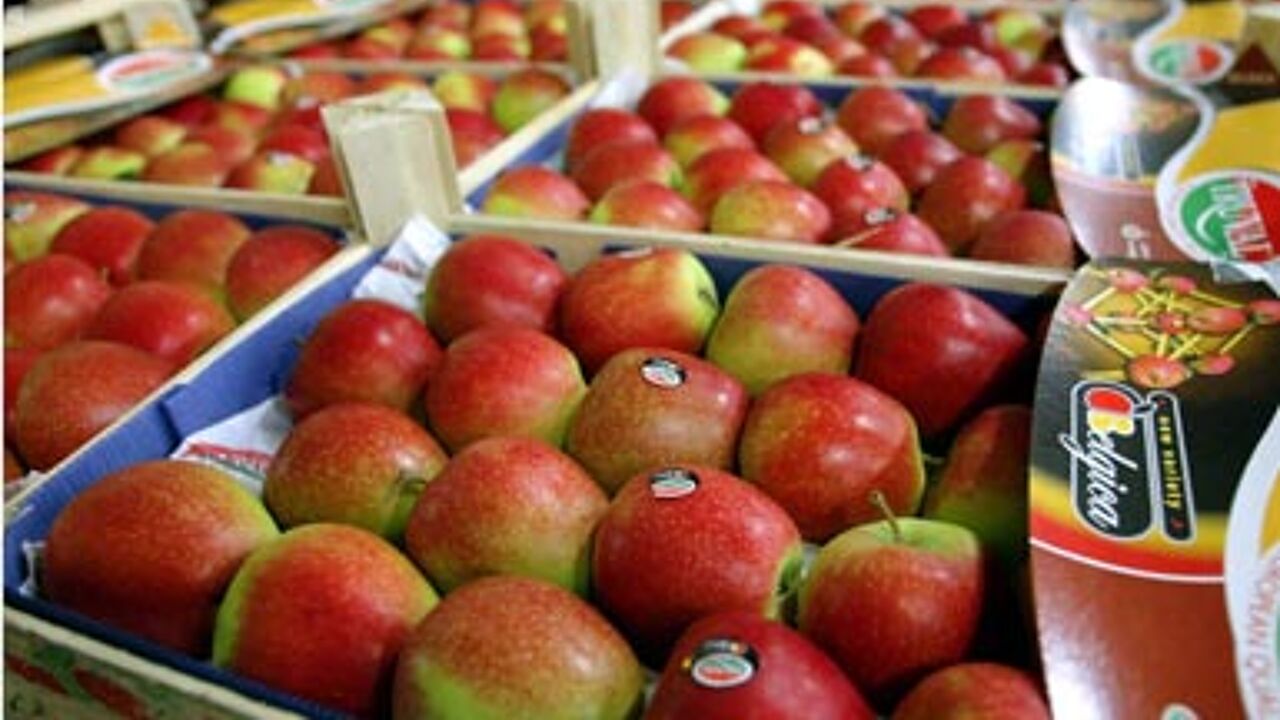 "The popular Jonagold normally has a diameter of about 65 millimetres. This season, most apples will exceed 85 millimetres. That kind of apple may be too big for people to consider as a quick light in-between snack", expert Danny Bylemans told Het Nieuwsblad.
Fruit farmer Jean-Pierre Lenaerts from Herk-de-Stad is also afraid consumers will be discouraged by the size of the apple: "They don't want them too big. Even schools don't want them, because they are only eaten half, with the rest ending up in the dustbin."
Others are not so negative: "They have the same taste and colour as normal apples. And the size? Mum and dad can always cut the apples in two", says Stefaan Wolfcarius. Philippe Appeltans adds: "Consumers want an apple that fits your hand. This is still the case."
The frost destroyed 70 to 80 percent of the blossoms in certain regions. The apples that remained, grew bigger as a result, but their growth was slowed down by the long dry spell in May and June. They could even have been bigger, in fact.