New European champion saves the best for last: "I had super legs"
Victor Campenaerts has won the men's individual time trial at the European Championships in Herning, Denmark. Making the right choices, the Belgian underdog stunned the favourites to claim the Gold medal. Campenaerts started slowly, but saved the best for last, accelerating as the race got underway, to edge Maciej Bodnar with just 2 seconds.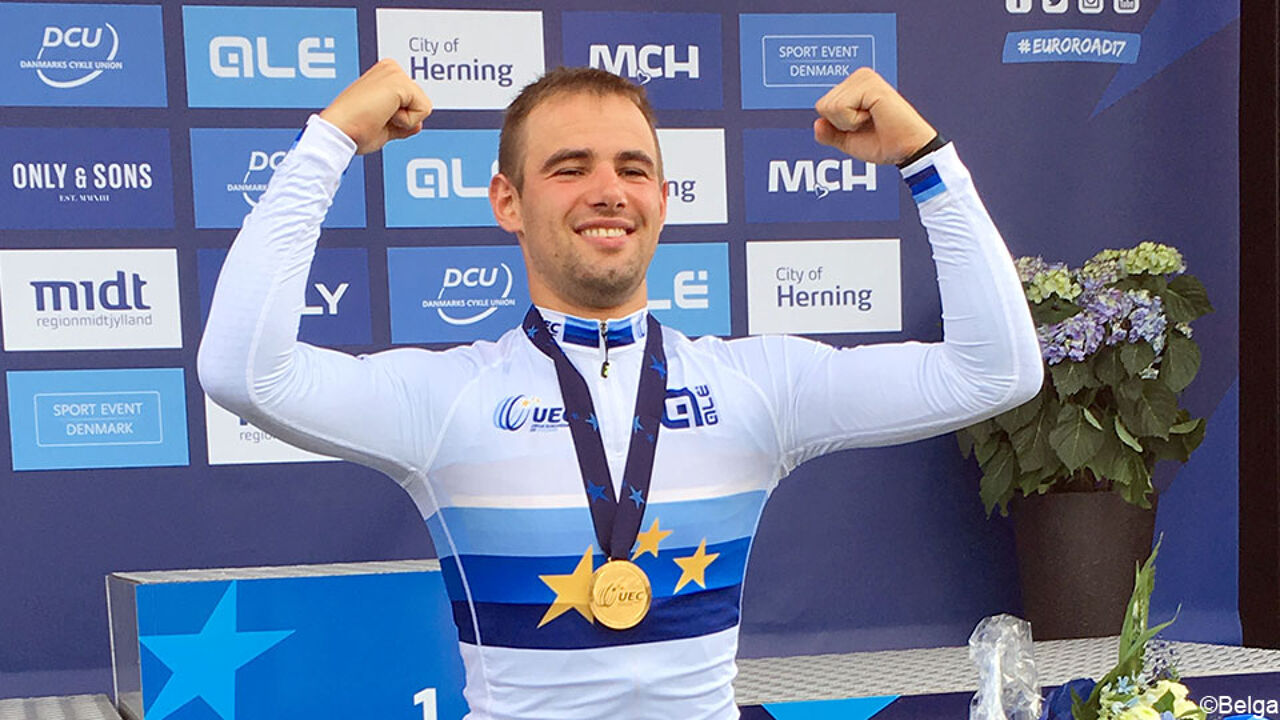 Victor Campenaerts, a 25-year-old from Antwerp, had made an un-Belgian statement before the race, saying had he had come to win. And he kept his word. Campenaerts took a relatively slow start, but it was a long ride - the almost flat course was 46 kilometres long.
Campenaerts was only 8th at the first intermediate point. Ireland's Ryan Mullen had the best chrono at the second intermediate point. Campenaerts was 17 seconds behind, but found his best legs and went past Mullen, race favourite Bodnar from Poland and all the others to steamroll through to grab the Gold.
The date with Carlien
Campenaerts had taken the silver in the past, and knew what he could achieve. He worked specifically to shine in Herning. While specialists such as Tony Martin and Tom Dumoulin were absent, his European title is quite a feat. Campenaerts, who is still young, wants to keep growing to close the gap with the absolute time trial elite.
The rider earlier made the news when he wrote a message on his chest "Carlien, daten?" in order to unzip his shirt in a Giro d'Italia time trial to make the headlines in the international press. Carlien eventually went on that date with him, but nothing came of it. It gave Campenaerts extra time to concentrate on the cycling, with result.
Bodnar took the silver, Mullen was 4 seconds slower to take the bronze. The Belgian time trial champion Yves Lamperts was ill.