Postcards for Most Wanted: "Dear Arthur, come back for our fries"
Europol have launched an eye-catching initiative. Under "Dear Europe's Most Wanted fugitives - The Police want you back home this summer" postcards have been issued to highlight the fact that many criminals on the Most Wanted list are still on the run, and that people should stay on the alert, especially when on holiday now.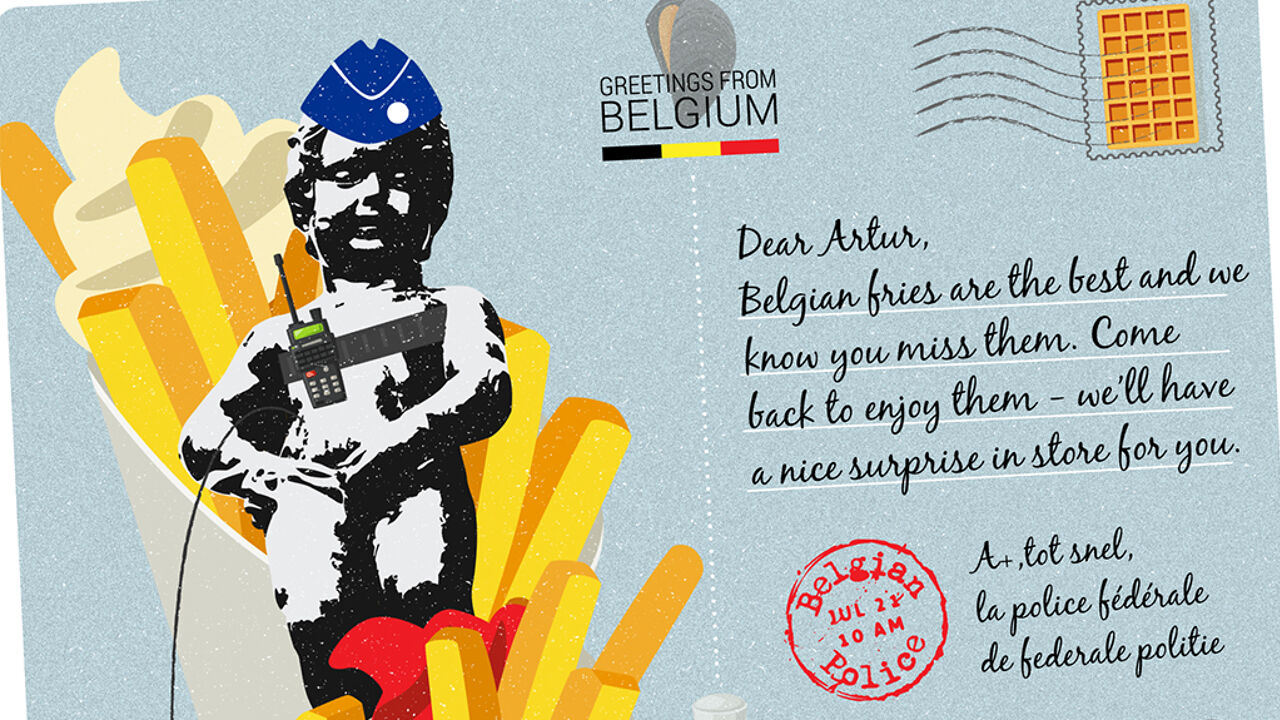 The online Most Wanted list proved a success in recent months: various convicted gangsters were caught by police thanks to tips from members of the public. Police does not want people's awareness to diminish during the summer holidays.
"Criminals don't take a break from their crimes. It has been proved that holiday destinations serve as popular shelters for convicts on the run. Maybe they have chosen the same destination as you", the text on the postcard states.
Each country was allowed to send one personalised postcard to one convict. 21 postcards are circulating now. Police hope that people will share the post cards on social media, in order to receive concrete tips from the public.
"Dear Arthur, we know you miss Belgian fries"
Belgium chose Arthur Nawrocki, who was involved in a case of international drugs-trafficking. He is one of the 65 names on Europol's Most Wanted list. The online list is a big success: it boasts over 2.5 million views since it was launched early 2016. 36 gangsters could be arrested since then.
"Dear Arthur, Belgian fries are the best and we know you miss them. Come back to enjoy them - we'll have a nice surprise in store for you", it can be read on the postcard, signed by the federal police. A cartoon shows Manneken Pis amidst a pack of chips, pictured as a police officer.