"Thiam's haircut means 200 or 300 grams extra weight"
One of the eyecatchers at the World Athletics Championships in London is Nafi Thiam. Not only the athlete herself is drawing the attention, but also her new haircut: long dreadlocks painted in grey, and with a small golden ring. Could this hamper her in any way in her quest for a first world title? The hair weighs 200 to 300 grams extra, experts estimate.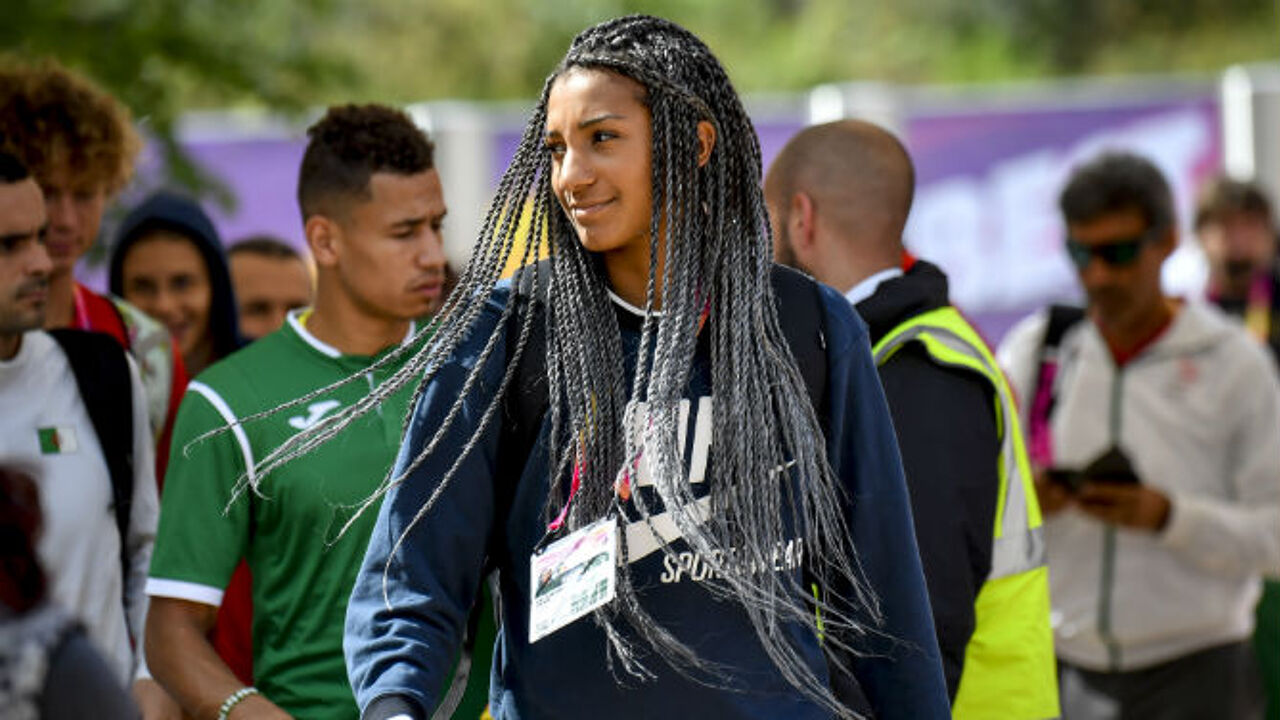 Olympic Champion Nafi Thiam (23) impressed this spring with a star performance in the heptathlon in Götzis, where she became only the fourth athlete in history to break the magical 7,000 point mark collecting 7,013 points. Last year in August, she was crowned Olympic Champion in Rio.
Thiam can now keep the momentum and take the world title in London. Her past feats make her one of the international eye-catchers, together with Usain Bolt, and her new coiffure will only add to this.
Speaking to the VRT, hair stylist Jochen Vanhoudt said he is impressed by the long dreadlocks. "It must have taken at least 6 hours, when done by African specialists. If they would do in my studio, my team would need 10 hours." 
Vanhoudt is almost sure Thiam used extensions. "This can't be natural." Others openly ask whether the hair will not hamper the athlete in any way in her quest for the Gold. "I don't see any problems there. Mind you, I think it means an extra weight of 200 to 300 grams. She can always make it a long ponytail and then it's out of her way."