Thiam after historic feat: "I realise I am not invincible"
Nafi Thiam has won the women's heptathlon at the Athletics World Championships in London, becoming the first Belgian world champion in athletics ever. The 22-year-old has the world at her feet, after an impressive triple: Olympic Champion, the 7,000-points mark in Götzis, and World Champion. "If I would be so crazy as to believe I can't be beaten, I could fall very deep."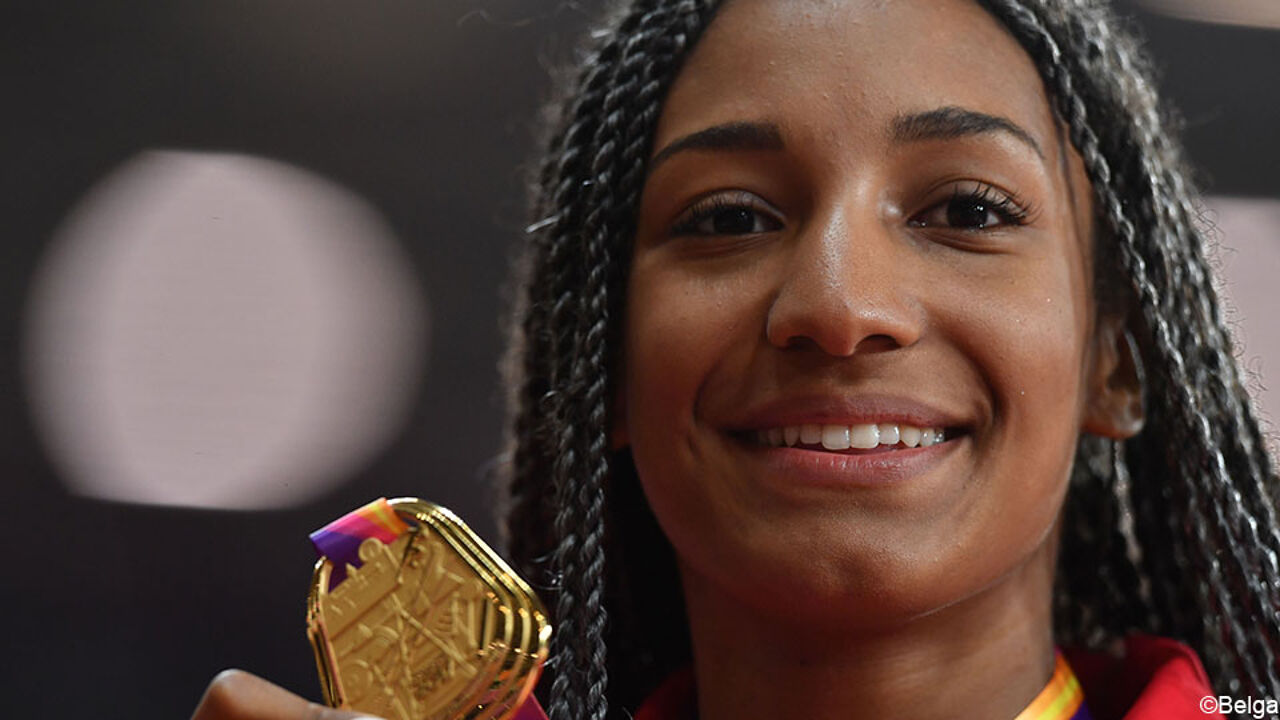 Belgium has a new queen of athletics. Thiam made it an impressive three in a row in London. The Walloon athlete did what she had to do and beat all the rest, but remains a modest person.
Thiam was in second place after the first day (100 metres hurdles, high jump, shot put and 200 metres), just behind Germany's Carolin Schäfer. Thiam had won the high jump and shot put event, but Schäfer did better in the 200 metres, not one of Thiam's favourite disciplines.
On the second day, Thiam kept calm, regaining the lead by winning the long jump, and extending her pole-position in the javelin. The only thing she had to do was to 'survive' the concluding 800 metres.
The running events are her weak spot, but her bonus was big enough  - she could afford to lose 12 seconds on Schäfer - and she was never in trouble, collecting a total of 6,784 points and edging Schäfer (6,696 points) and Dutchwoman Anouk Vetter (6,636 points) in the final standings (small photo).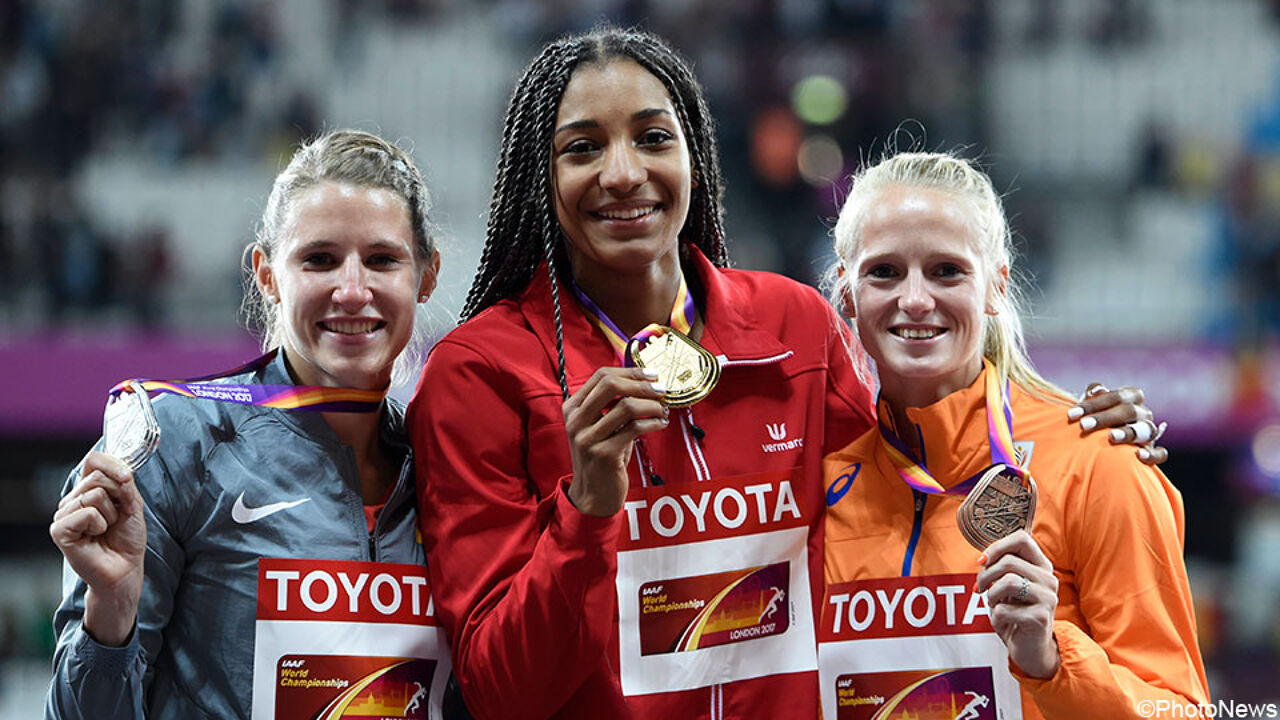 "This will serve as a good motivation in worse times"
Speaking after the race, Thiam said "I am very proud to have taken this crown. It's enormous to grab a world title." Thiam had a long fight behind her: "It was very tough, mentally and physically. First place was in danger, but I just kept doing my thing."
Belgium never had a world champion in athletics before. "It's not obvious, especially in Belgium - which has more of a cycling and football tradition than a focus on athletics, red. It's been a great year, but it will not always be like this."
"Everyone now assumes I am invincible, but I realise very well I am not. If I would be so crazy as to believe they can't beat me, I could fall very deep. (...) You have to keep your feet on the ground, or you could run against the wall. I want to cherish this and keep it in the back of my mind, to get extra motivation from it in times when things are not going so well."