Eric Hoste is the proudest man of Wielsbeke
Eric Hoste (71) is making the headlines in Wielsbeke (West Flanders) and beyond for a particular reason: after more than 40 years, his exotic agave plant is finally blossoming. But while Eric is catching the limelight and enjoying the beautiful flowers, he is also a bit emotional, as the blossoming means the plant will die soon after.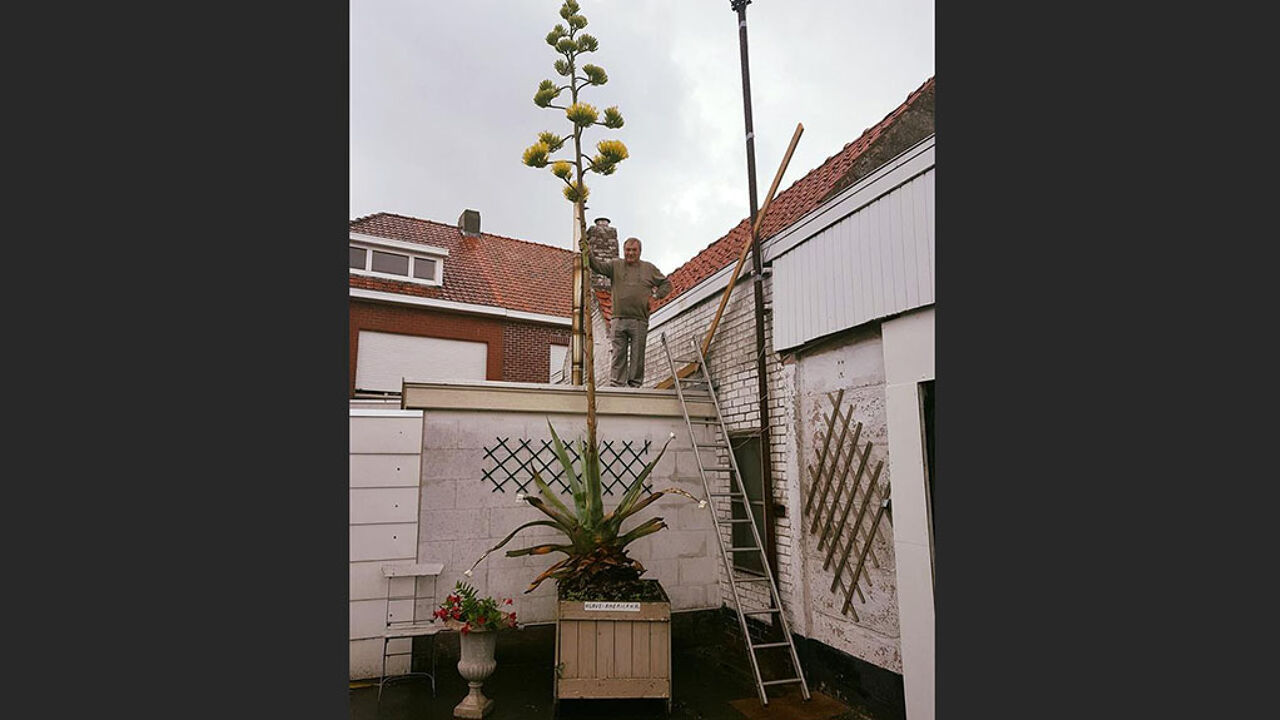 Eric has to climb the roof of a shed to reach the flowers, as the plant has grown 6 metres high. It all happened last spring: suddenly a stem emerged from the heart of the plant on his terrace, to grow rapidly in just a couple of months. A complete surprise to Eric, who thought he just had a cactus on his terrace.
The developments urged Eric to do some research. What kind of plant did he actually buy in the 70ies, more than 40 years ago? "I found out on the internet it was Agave Americana, which can grow to 7 metres. It produces flowers, but only after several decades, after which the plant dies. So unfortunately that will be the case", he told the VRT regional radio Radio 2 West-Vlaanderen.
Eric has been nursing the plant all that time. "I thought it was a kind of cactus at first. I took good care of it, and put it inside each winter to protect it against the frost."
However, new life is coming up: a new small plant can be seen popping up at the side though.
Mexico and southern areas in the U.S.
Agave Americana grows in Mexico and the United States, where it needs between 10 and 30 years to blossom, depending on the (micro)climate of the region, the soil and the plant's genes. After producing flowers, the plant dies, not without creating new babies. Agaves are being used in plantations to produce a kind of syrup to replace sugar. One specific type is used for the production of tequila.