Flemish motorways get new kilometre markers in green
No milestones in Flanders but kilometre posts. The Flemish Region is installing over 19,300 new signs, one every hundred metres along the major motorways. The new signs should be clearer than the present ones, and should enable motorists to supply detailed information to emergency services in the case of a road accident, or to technical assistance vehicles in the case of a breakdown or a puncture.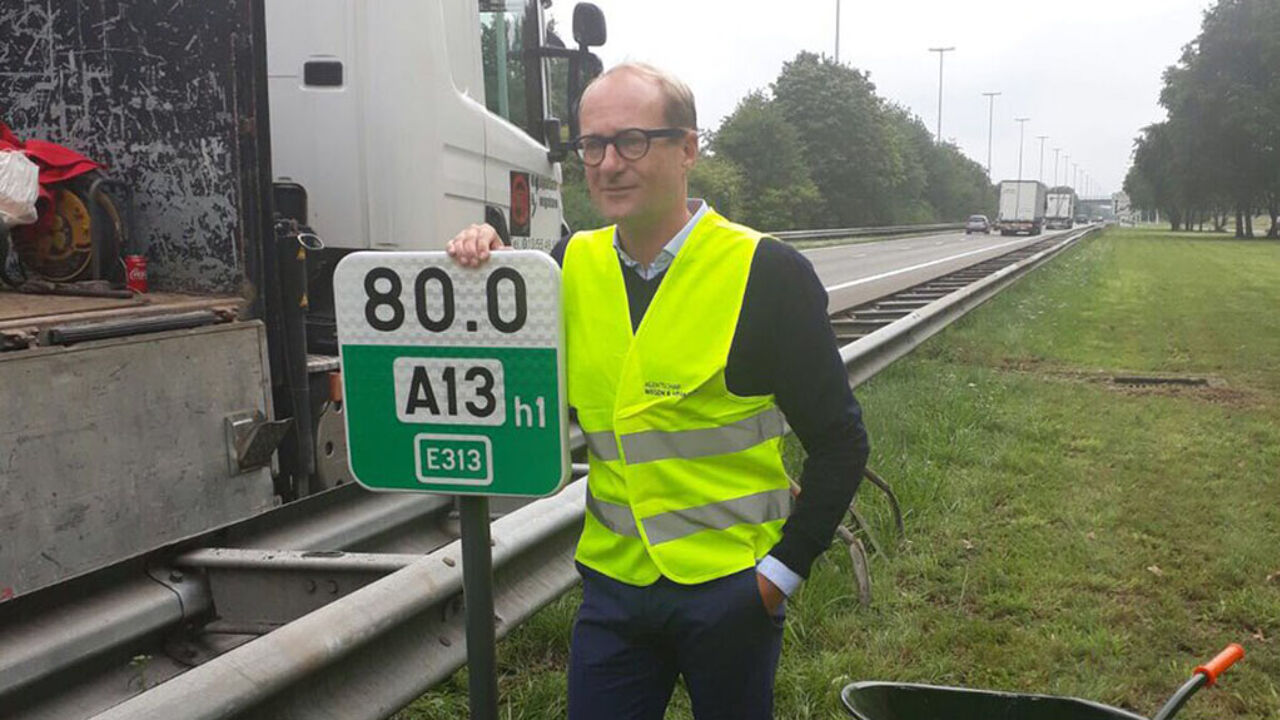 Mobility Minister Ben Weyts installed the very first new marker along the E313 in Diepenbeek (Limburg) this morning. While the previous design was in white and red, the main colours now are green and white.
Whereas the previous markers were put in the direction of the traffic, they will now face oncoming traffic, which should help motorists to find out more quickly where they are when they are in trouble and need to call for help. Over 19,300 signs have to be replaced, an operation that costs 2.7 million euros.