Heavy rain hits De Panne; triggers floods
The western part of the Belgian coast was hit by heavy rainfall yesterday evening. The bad weather triggered floods in De Panne and Bekegem.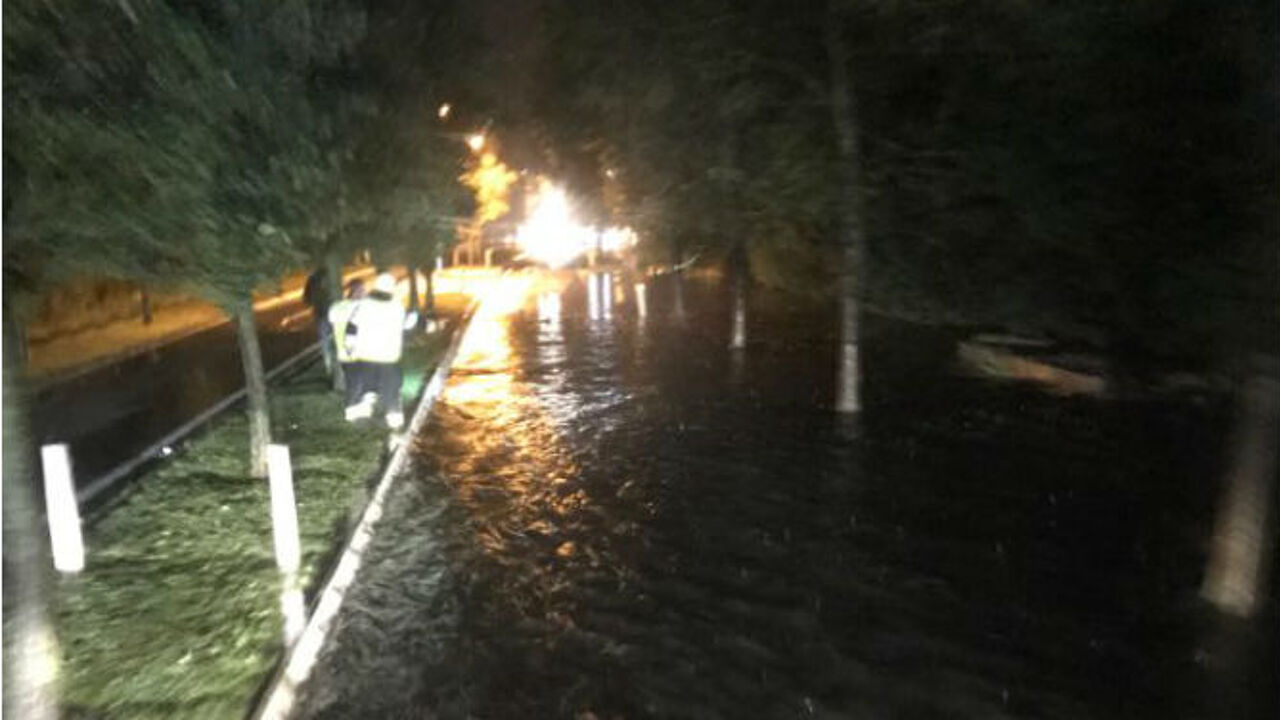 It was not raining but pouring yesterday evening between 6 and 11 in the westernmost part of Belgium. The coastal resort of De Panne, near the French border, had to cope with some 94 litres of rain per square metre in 24 hours' time, the VRT's weather presenter Frank Deboosere explained (see map below, orange and red areas had most rain).
Fire services received one call after another, and had to ask for assistance from their colleagues in nearby Koksijde, Veurne, Oostduinkerke and Diksmuide. In all, there got some hundred calls in a couple of hours.
Most reports were about basements that got inundated, but garages and ground levels of houses were also under water in some places as the sewage system could not cope, with various streets being flooded.
The village of Bekegem was also affected. The Dorpsstraat in the centre was completely flooded.