Oldest twins in the world separated as Pierre dies
The oldest twins in the world, Pierre and Paul Langerock from East Flanders, have been separated by the death of Pierre. He passed away in a nursing home in Sint-Martens-Latem at 104 years of age. Both Belgians had been listed in the Guinness Book of Records as the world's oldest living male twins.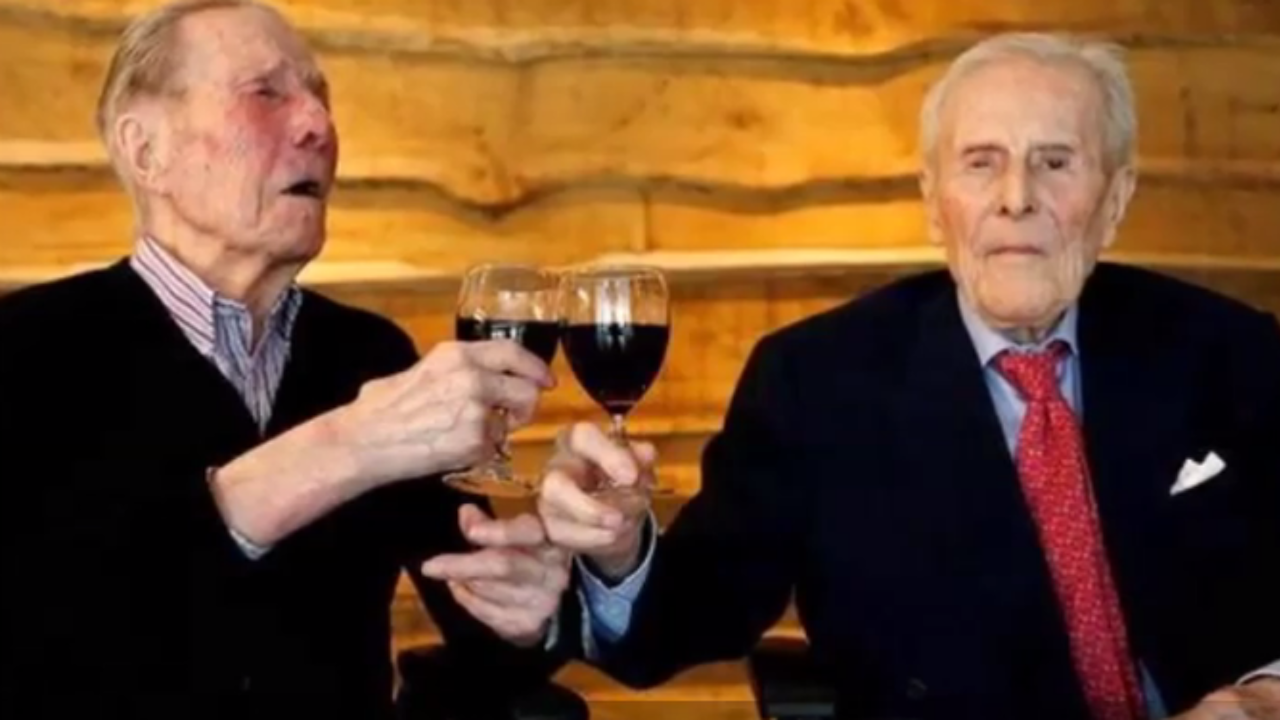 Pierre and Paul shared a room in nursing home Ter Venne in Sint-Martens-Latem near Ghent and could always be seen together. Each day, they enjoyed a glass of red Bordeaux wine together. On 8 July, the identical twins celebrated their 104th birthday with their family, a bigger dinner and some champagne.
Pierre and Paul were born in Dendermonde as Pieter and Paulus in 1913. Pierre became a lawyer, while Paul served as a magistrate just like his father. They were never married. "We never got along with each others' girlfriends. So in the end we opted for a single life and stayed together", Pierre once told De Standaard.
While Pierre was in good health last month, he passed away a couple of weeks after their birthday. The eldest male twins on record were America's Glen and Dale Moyer, who were born in 1895 and reached the age of 105.