Railway trespassing on the up, despite various campaigns
More people are wandering onto the tracks in Belgium, figures by the rail infrastructure company Infrabel reveal. There were 417 reports in the first six months of the year, which equals two thirds of the whole of 2016. If the trend is not reversed, this year will set a (sad) new record. Crossing the rail tracks to gain time or walking on the tracks may be fatal.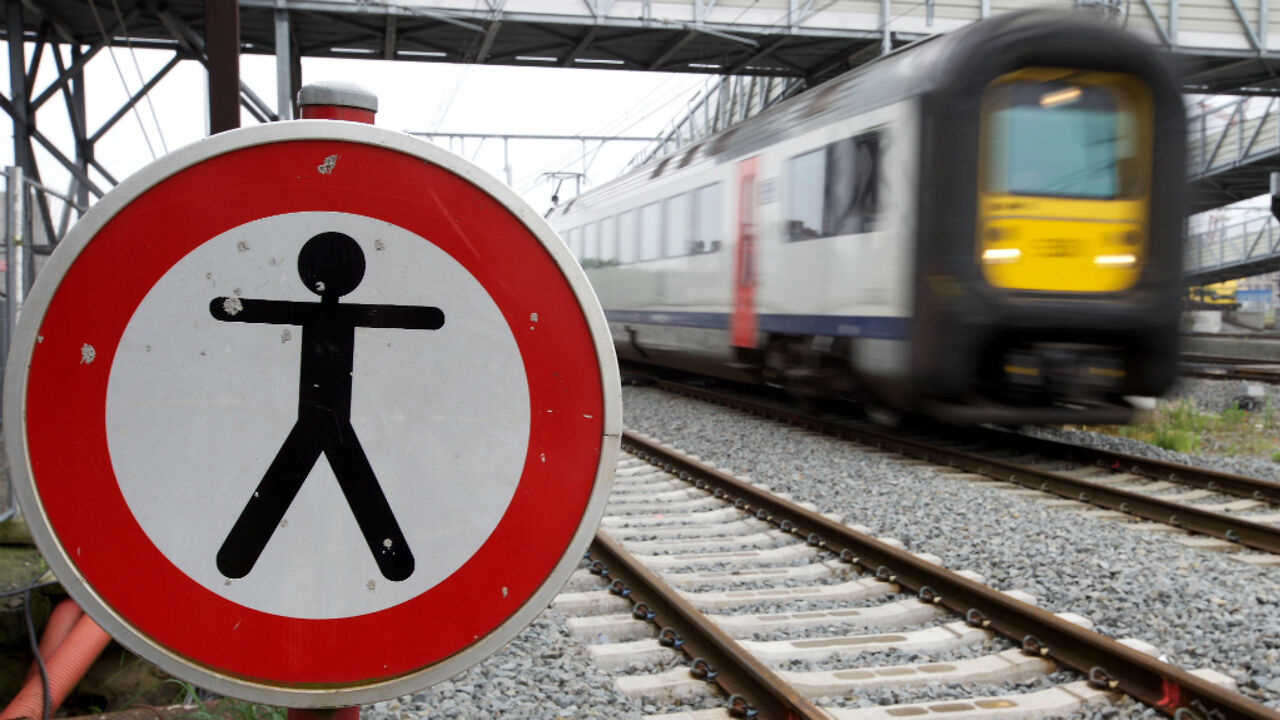 The whole of last year had 679 reports of rail trespassing. By the end of June this year, the number had already climbed to 417. Between January and June, three trespassers were killed, while three others got heavily injured.
Infrabel is concerned, especially because it put a lot of effort in prevention campaigns on various media. Also, Belgian Rail tried to make it impossible for people to walk on or along rail tracks, installing extra fences, signs, cameras and so-called stumbling mats, tailor-made mats that make you fall before you can actually cross the tracks illegally.
Young men between 18 and 34
90 percent of rail trespassers are believed to be men between 18 and 34 years of age. Most of them take the risk to make a short-cut, because the surroundings are special or because they are afraid to go through a tunnel.
Wandering onto the tracks is an offence. High fines are in place for those caught in the act.