Antwerp hooligans set up clash with rivals in Mortsel
A number of hooligans of football club Antwerp attacked a bus carrying supporters of rival club Beerschot-Wilrijk in Mortsel, throwing stones at the vehicle. Both clans got involved in a brawl afterwards.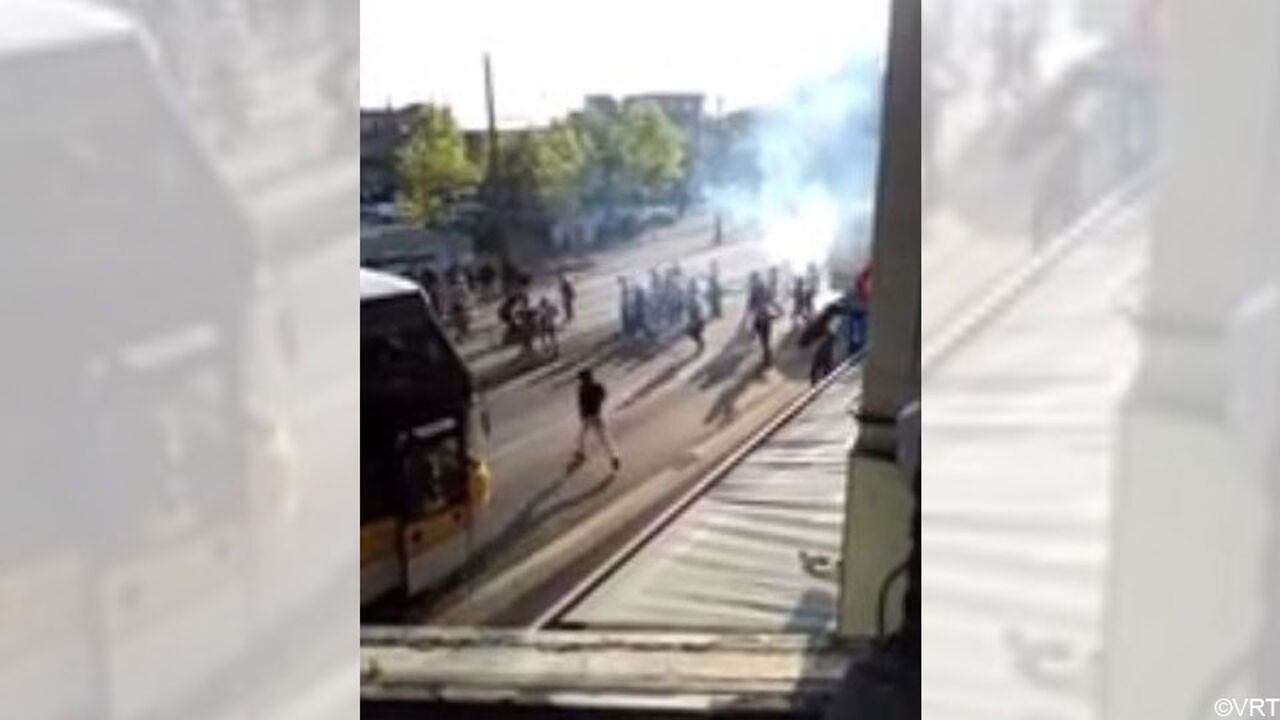 Footage taken at the Municipal Square in Mortsel
The assailants in Mortsel were wearing balaclavas, but could be identified as Antwerp FC supporters due to their outfits. The bus was pelted with stones at a crossroads in Mortsel. "Windows were smashed, and someone broke his arm. My wife is in shock", Marc Van Deuren said as president of the Beerschot-Wilrijk supporters' association.
Two Beerschot fans were taken to hospital. The incidents triggered a massive fight on the Mortsel town square, with the Antwerp hooligans eventually fleeing the scene. Nobody could be apprehended, but police are hoping to use video footage to identify (some) assailants.