Frustration reigns among Belgian Tornados: "Not again!"
The Belgian Tornados, the 4x400 metres men's relay team, had to be content with fourth place again. The Belgians came fourth in London, in the final event of the World Athletics Championships, behind winners Trinidad & Tobago, the U.S. and Britain. They came, once again, just short of a medal in a big championship. "There is frustration, for sure. We were so close to the podium, this was a big opportunity", coach Jacques Borlée told reporters.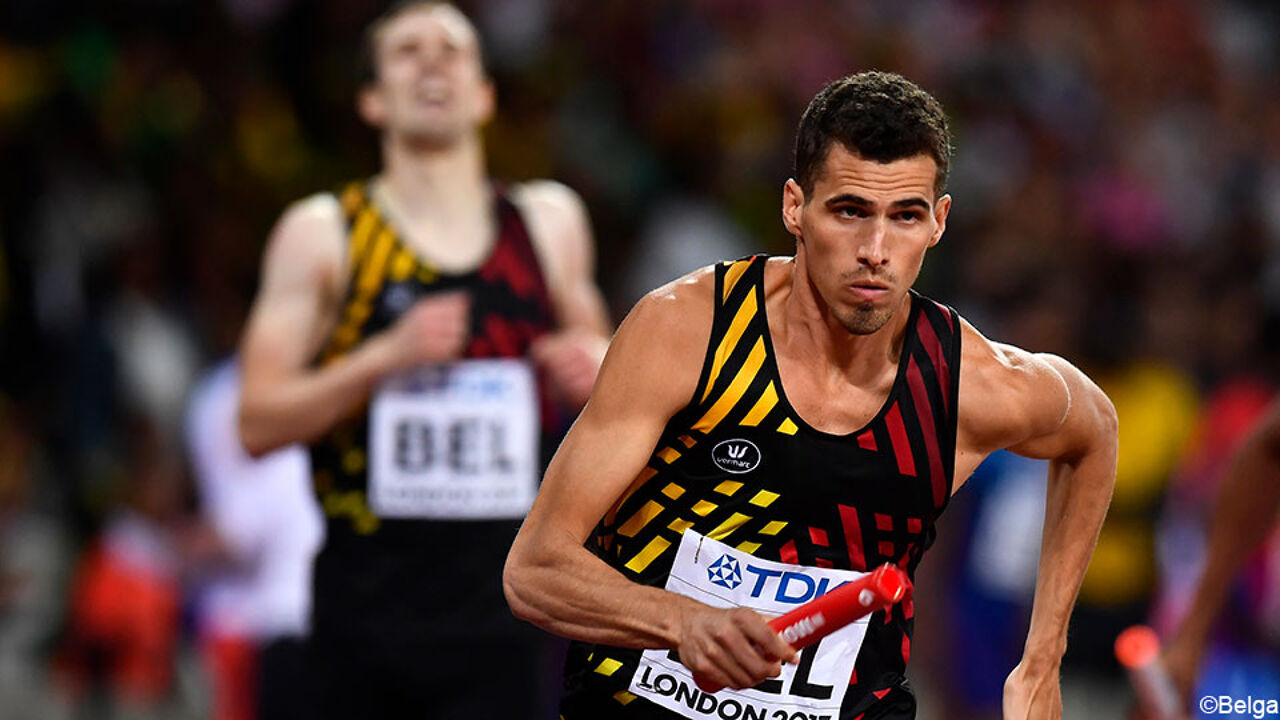 The team included three Borlée brothers. Robin Vanderbemden was the first runner, followed by Jonathan Borlée, Dylan Borlée and Kevin Borlée. Putting Vanderbemden first was a risk: he can start quickly, but often can't hold on till the end.
Vanderbemden, running in lane 9, had a furious first 200 metres, but failed to keep up the pace, leaving the others with an almost impossible task to grab a medal. Still, Kevin Borlée came close in the end.
Frustration reigned
Kevin and Jonathan Borlée have been in the World finals ever since 2009, usually coming fourth. It all started in the Beijing Games in 2008. Since then, they didn't miss a single 4x400m final in a big championship.
Frustration reigned after the race. Dylan said: "It's hard for us but we have to accept it." Jonathan added "it's very frustrating." Kevin said: "Another fourth place."
Belgium had a good chance to grab a medal, after Jamaica, the Bahamas and Botswana had been ousted in the semis.
The fourth place leaves Belgium with just one medal after the London Worlds: Nafi Thiam took the Gold in the heptathlon.