Old lady showing middle finger shrouded in mystery
One of the walls of resting home De Berk is showing a big-size mural of an old lady showing her middle finger. It's not a coincidence that the work is popping up now, as the site will host an art festival next month. However, nobody seems to know who made the mural, not even the organisers.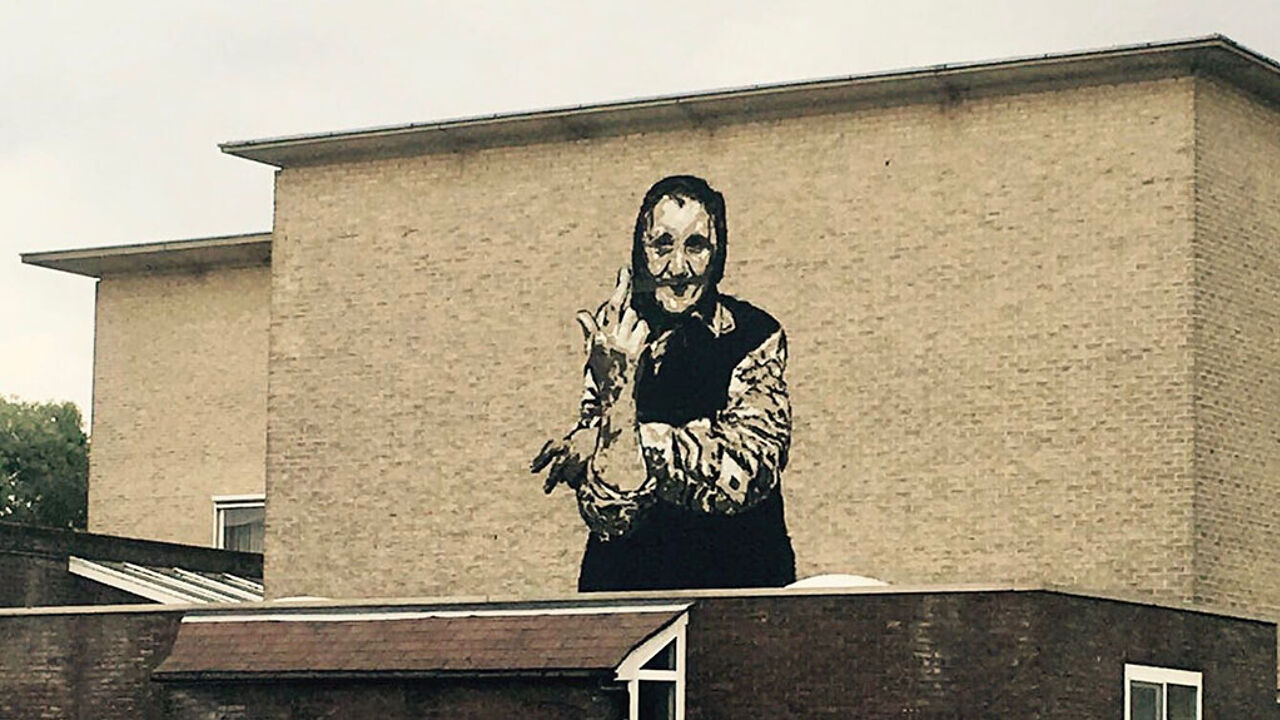 The mural was painted on Saturday night and is attracting many curious people. It's the third time in a short spell that an unknown artist makes a mural in Meerhout (Antwerp province).
The old resting home will be demolished, but before this happens, it will host the art festival Tarmax, including arts, music and performance acts. The festival takes three weekends, from Saturday 23 September to Sunday 8 October. Some 100 artists will be involved.