Geert Bourgeois in South Africa
The Flemish PM Geert Bourgeois (N-VA) is on a visit to South-Africa. The Flemish development aid budget is at 5 million euros per year, and while this may be a lot less than for Congo and Rwanda, this highlights the special relationship between the two.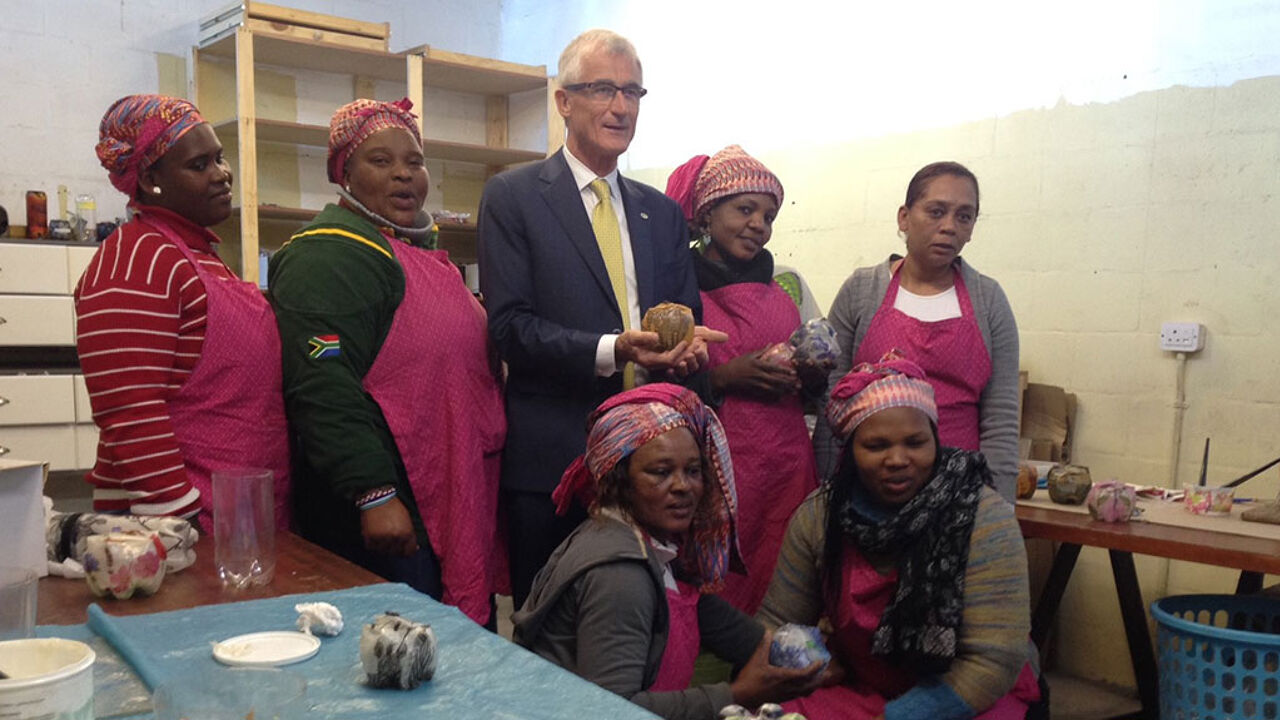 Mr Bourgeois (Flemish nationalist) left on Monday for an eleven-day work visit to South Africa, Malawi and Mozambique, all three partner countries in international aid and development projects.
Bourgeois will focus on visits to project sites, but will also have political contacts. The Flemish PM is starting his visit in Cape Town in South Africa, in order to continue to Johannesburg and Pretoria, where he will be shown the result of cooperation projects. The focus between 2012 and 2016 was on job creation in middle-sized companies and on social entrepreneurship.
Battling climate change together
The new challenge for 2017-2021 will be the green economy and climate change. During his mission, Bourgeois will sign a mutual agreement in which Flanders and South-Africa underline their intention to battle climate change together.
5 million euros have been earmarked for this project per annum. The former Belgian colonies of Congo (75 million) and Rwanda (50 million) are getting a lot more, but still the Belgian link with South-Africa is a special one.
South-Africa is, together with the U.S. and Canada, the country with the biggest number of Belgians outside Europe. Many of them are Flemings, not a surprise since the language barrier with the Afrikaans is small. Some famous Flemish artists like writer Tom Lanoye have made it their second home.