Orange alert for thunderstorms; emergency number 1722 activated
The Belgian Met Office issued an orange alert for heavy thunderstorms this morning. The thunderstorms first reached West Flanders, before moving north-east to other parts of Belgium. The new emergency number 1722 was activated for the first time; the number can be used if you need help which is not urgent, like in the case of storm damage or floods.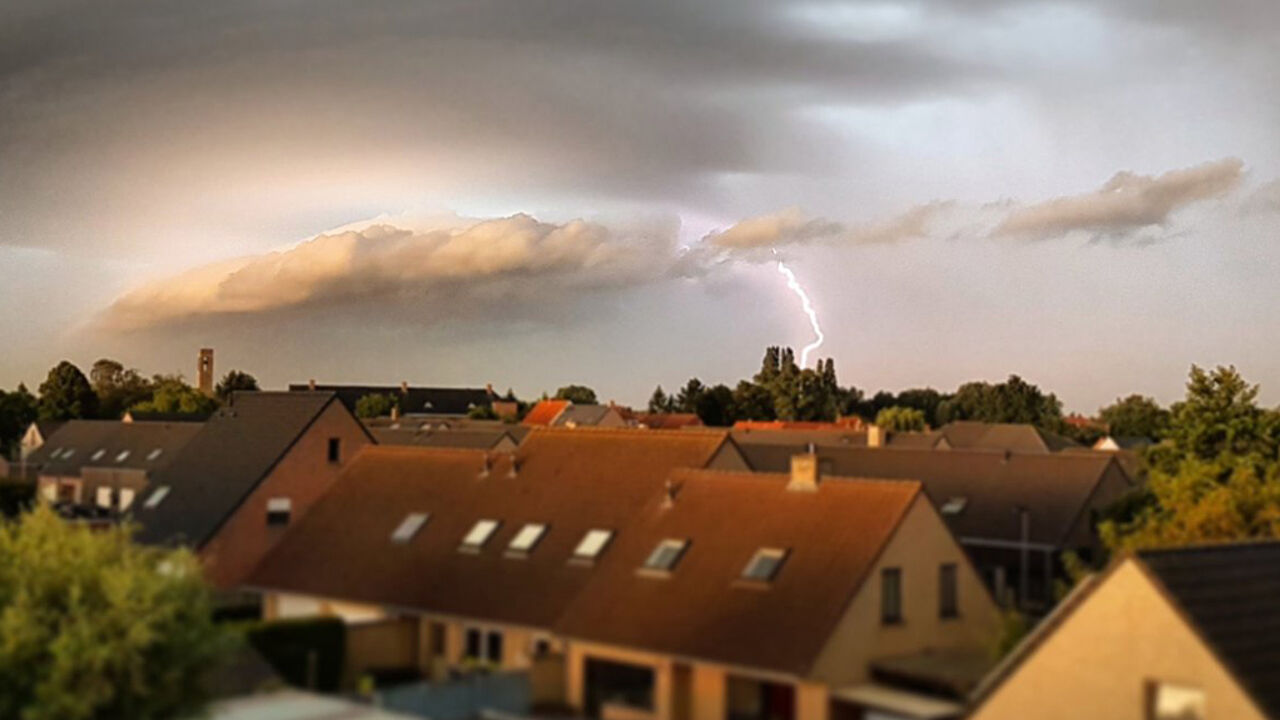 Yesterday was a beautiful summer's day, but this came to a finish this morning as thunderstorms swept across the country. The Belgian Met Office issued an orange alert for the whole country. This means that the thunderstorms may bring heavy rainfall, hail and gust of winds, possibly causing damage.
The first thunderstorms reached West Flanders early this morning, in order to arrive in the Ghent region around 8 o'clock. It all went quickly, with Brussels being reached just an hour or two later.
No damage has been reported yet, but the VRT's weather presenter Frank Deboosere said "take care of you go out on the road."
The first line of thunderstorms will be followed by a second series of showers. These could be violent, with hail and gusts of wind, especially in eastern parts of the country. The rain also brings cooler temperatures, though tomorrow should be a bright day again.
1722: an alternative for 112
The Belgian Home Office announced the introduction of the emergency number 1722 for non-urgent help a couple of weeks ago. This number has now been activated for the first time after the Met Office announced the orange alert level.
Members of the public can call the number if they need assistance from the fire services, like in the case of storm damage or inundations. The aim is to lower the pressure on the emergency number 112, which is meant for life-threatening situations and/or very urgent help.