René Magritte alive and kicking; popping up in special exhibitions and pubs
The iconic Belgian surrealist painter René Magritte passed away on 15 August 1967. Various events have been planned to honour the artist, including in the coastal resort of Knokke and in Jette, the Brussels suburb where he lived and worked between 1930 and 1956.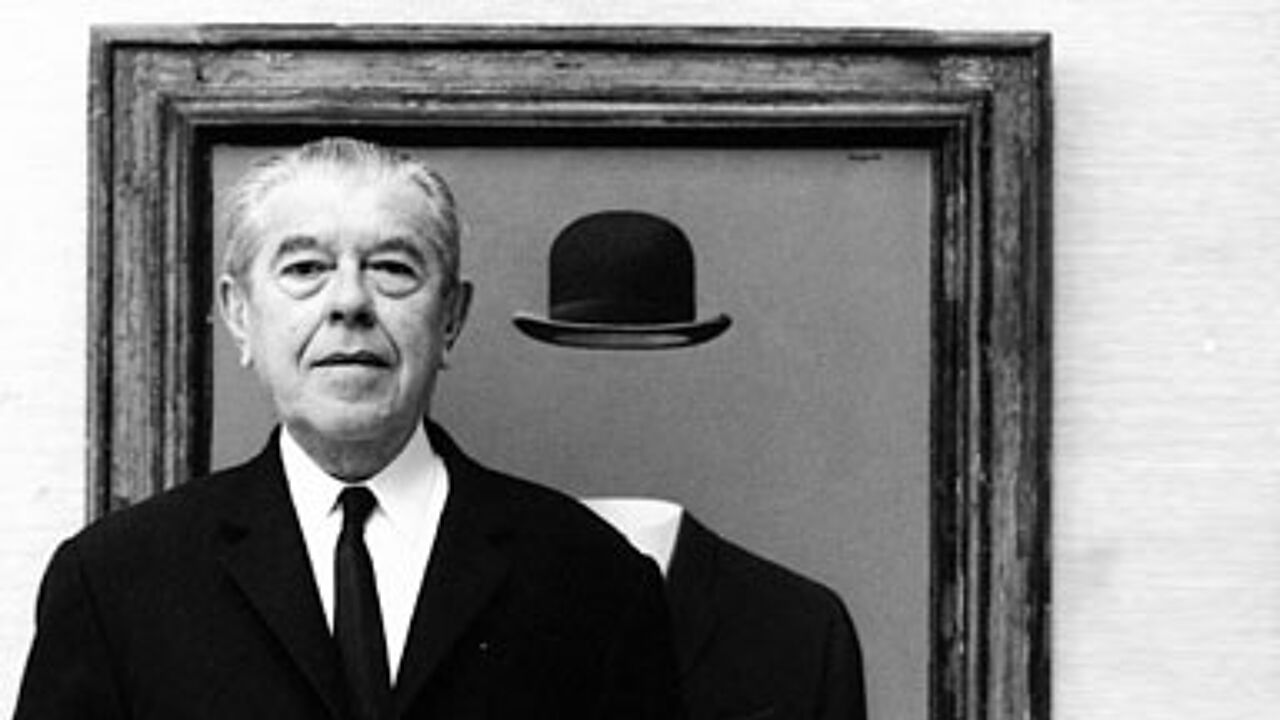 Magritte was born in Lessines (Hainaut province) in 1898 and graduated at the Royal Academy for Fine Arts in Brussels. He first worked as a graphic designer at a wallpaper manufacturer. Magritte was first into cubism, but soon adopted surrealism.
Perhaps his best known work is called "La Trahison des Images" (the Betrayal of Images) which shows a pipe with the absurd message "Ceci n'est pas une pipe" (This is not a pipe, see image below with Queen Mathilde admiring the work). 
5 million euros
The municipality of Jette and Knokke, the coastal resort where he often went day-tripping, are organising some special events. The local cultural centre in Knokke organises an exhibition on the relation between Magritte and the sea, and a small gallery shows six of his paintings, including "Les Perfections Célestes" (the heavenly perfections). Two works are for sale, but make sure to check your bank account first. "Le Baiser" (the Kiss) is expected to fetch an estimated 5 million euros.
Special exhibitions, but also pubs cooperate
Various events or special exhibitions are being staged to honour Magritte. This is the case in pubs such as the Greenwich Tavern, where Magritte used to come to play chess with friends, and in Het Goudblommeke in Papier, which received various surrealist artists last century.
The Magritte Museum, which has 200 of Magritte's works on display, is staging a special expo on how Magritte was perceived by his friend and art critic Marcel Lecomte (1 September - 30 January). The museum of Fine Arts is gearing up for a special expo showing how Magritte influenced various other artists, "Magritte, Broodthaers & contemporary art" (13 October - 18 February).