Malmédy's giant omelette: fewer people, more press
It's a tradition since two decades in Malmédy, in the eastern-most part of Belgium: each year, a giant omelette is made. This year's Giant Omelette Brotherhood made a somewhat smaller version, and this was just as well, as fewer people turned up than usual. On the other hand, the event attracted a lot more media, from countries like Germany, Italy, France and even China. The explanation: Fipronil.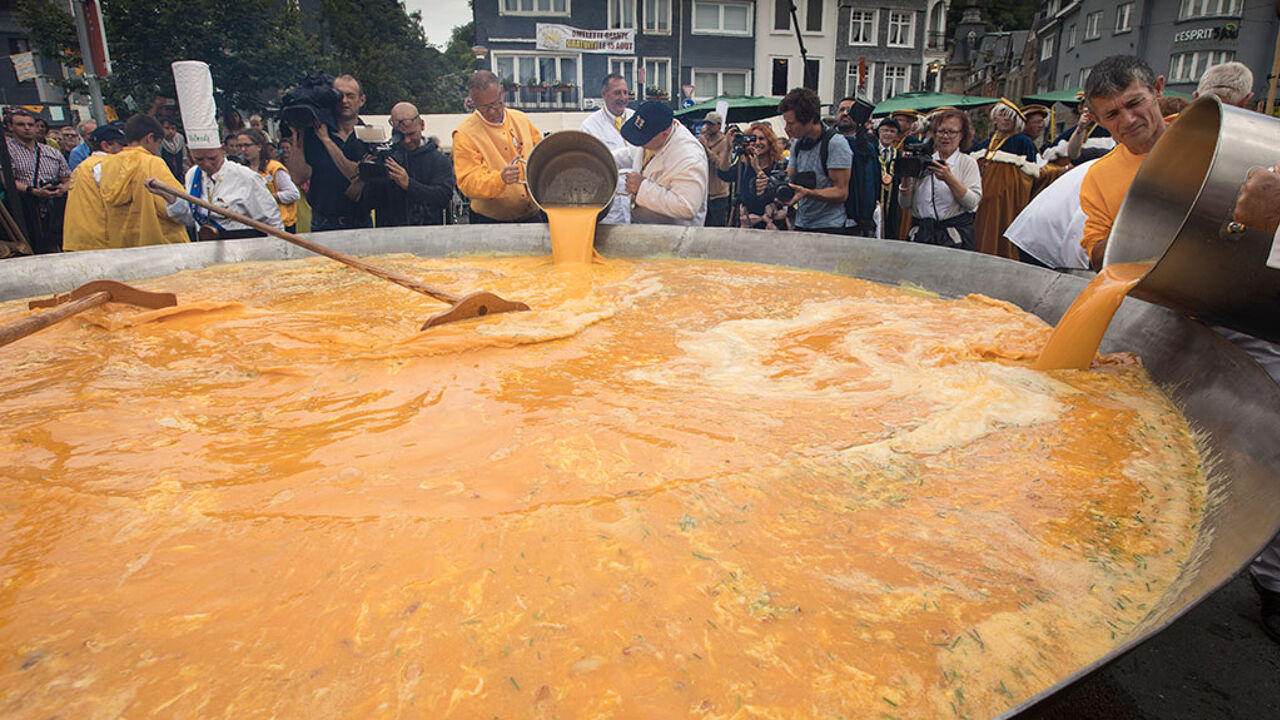 The Fipronil scandal rocked the egg industry in western Europe in recent weeks. While in most cases only small amounts of the toxic insecticide were found in Belgian eggs, many egg farms were blocked and eggs were taken from the shelves as a precaution.
The timing couldn't have been worse for the local Malmédy Brotherhood, responsible for the organisation of the omelette event, as it happened in the run-up to their annual 15 August event.
The 80 members of the brotherhood didn't take any risks and approached things differently, using only 6,500 eggs instead of 10,000, explains Bénédicte Mathy. 25 kilograms of bacon were added, together with 50 litres of oil and chive, and of course, salt and pepper.
1,000 eaters
The event only attracted some 1,000 enthusiasts, a lot less than in other years. This is due to the bad weather and the Fipronil crisis, Mathy says. On the other hand, the event enjoyed more press attention, also from abroad. Teams came from as far as China to collect footage.
There are seven similar brotherhoods across the globe. The youngest one is located in Argentina and was created 16 years ago. The Malmédy event was celebrating its 19th anniversary. No doubt they are hoping for better conditions for their 20th anniversary.