VUB presents "self-healing robots"
The Free Brussels University (VUB) has presented a study called "Self-healing soft pneumatic robots". It explains how soft robots have now gained the ability to heal themselves, just like human beings are nursing a fracture or other physical damage after an accident.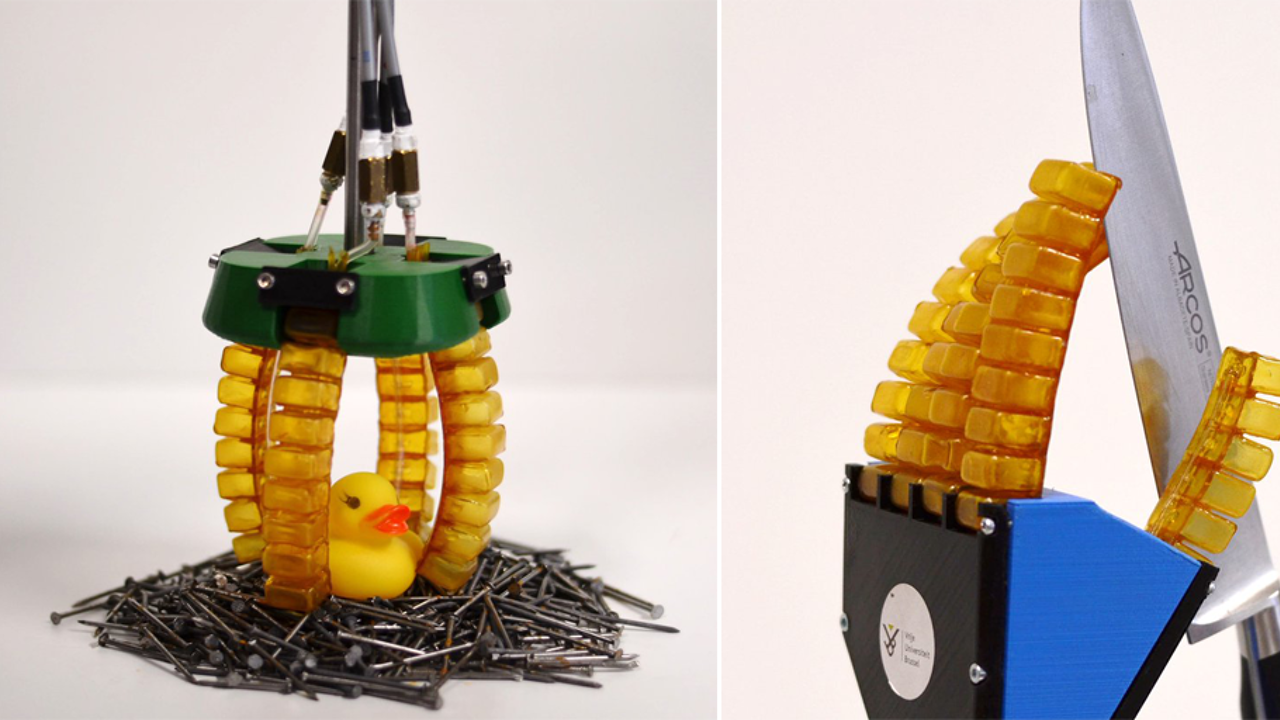 The report focuses on soft robots which are made of flexible and soft materials. Because of their flexibility, they take on different functions in various industries, like the food industry or even in hospitals for low-invasive surgery.
Since they are made of soft materials, they are perfect for human contact, but it also makes them vulnerable when being exposed to sharp objects or excessive pressure. The VUB gave a robot hand, an artificial muscle and a grabber the ability to heal themselves.
A test was made in which some prototypes were deliberately damaged. The damage could actually be repaired, to have the robots back in full force without leaving any weak spots. The robots were able to get back to work, while until now they had to be repaired by humans, or ended up in the dustbin.
"Robots can be manufactured to make them lighter and safer, but they will also be able to work longer independently, without the need to be repaired", professor Bram Vanderborght explains.
The results of the study are being published today in the magazine Science Robotics.