Belgian family "in the picture" but in different circumstances than they ever imagined
Sofie and her family were standing at the entrance of the covered market La Boqueria at the Ramblas, when the van driver started his deadly raid in one of Barcelona's best known shopping streets. A photographer working for AP took a picture when they hurried to leave the street after the attack, a photo which popped up in various media across the world. "This is really strange."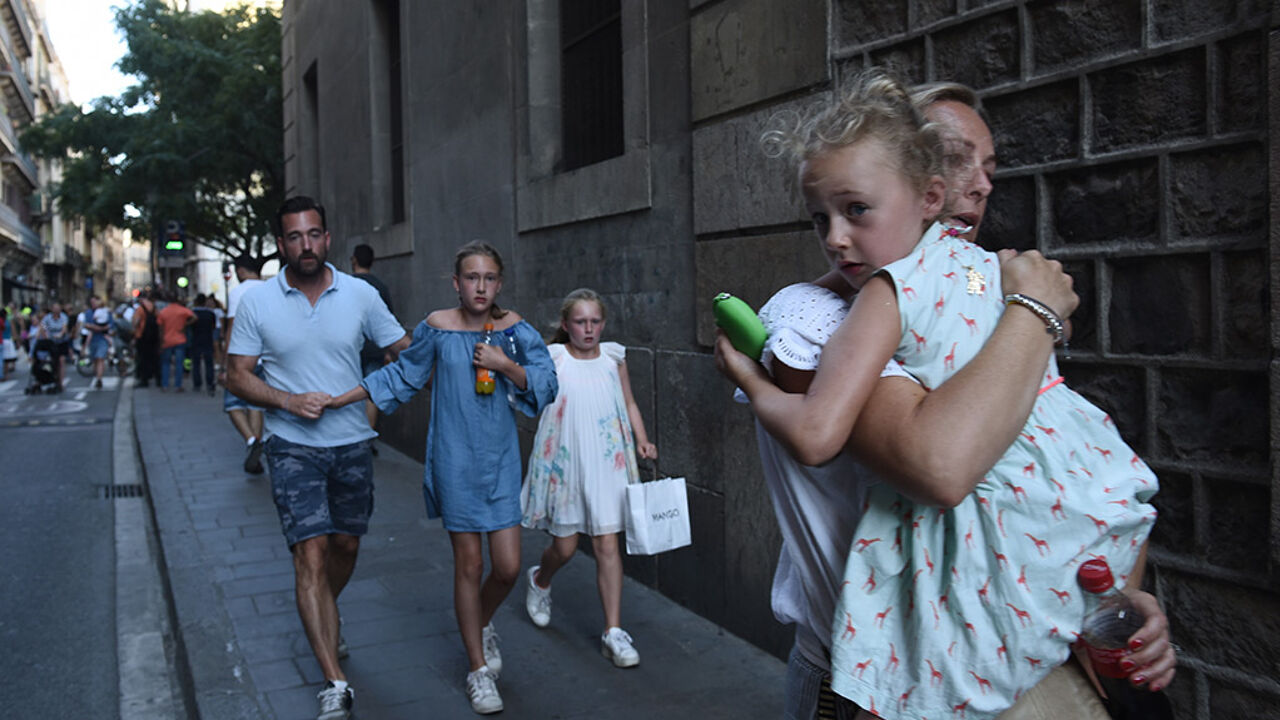 At first, the family tried to hide away in a fish stall when they heard something was going wrong. They stayed there as long as possible. "We were afraid that the terrorists could come from anywhere if it was an attack", Sofie explains. When the vendors left the place, they also went, but first sought shelter in a nearby restaurant, until the police came to fetch them.
"The children were deeply impressed by the situation. We tried to reassure them, but this was hard since we didn't know exactly what was going on. It was an irrational experience, but we are happy the children didn't see any victims lying on the Ramblas."
When they left the promenade, the photographers were there to picture them. That was also a strange experience, Sofie explains. "And our picture is apparently going global now. It was strange to see our photo in the papers this morning."