Woman harassed on metro, but men hardly intervene
The YouTube platform 'Would You React' has staged a social experiment in the Brussels metro. An actress pretended to be harassed by two men, to see how bystanders would react. The results were surprising: it was mostly women who intervened. Only two men did their share, two presenters of the national radio station Studio Brussels.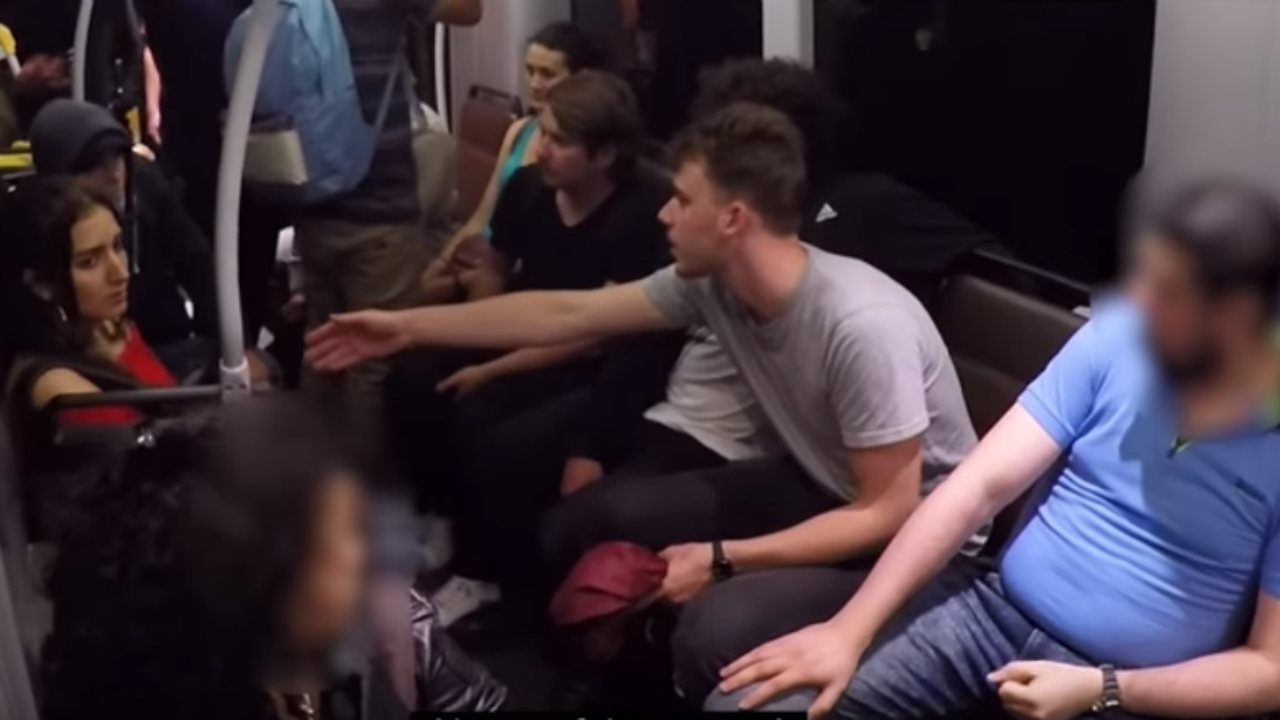 One of the Studio Brussels presenters who happened to be on the metro, was Rik De Bruycker. "We got on the metro and when I heard a lady say 'don't touch me' I knew this was not good." 
De Bruycker addressed the men who were giving the lady a hard time. "He answered me she was dressed like a whore. I told him she was not, but got little reaction from the crowd. A huge discussion started, and at one moment five other young guys got on. They took the men's side and also found she was dressed like a prostitute. Then one lady intervened to support me. But yeah, we were three against nine men." 
Just when De Bruycker thought he would get bashed, his companion Robbe told him "this looks like a social experiment". Then they realised this was actually the case. "You know, this is not typical of Brussels. This also happens in cities like Antwerp, Sint-Niklaas or Ghent. I have friends who told me about experiences they had there."
The video (see below) has been watched over 250,000 times already.