Container ship that got stuck finally leaves Antwerp
The container ship that got stuck in the Western Schelde last Monday finally set sail again from the Port of Antwerp on Sunday night. It has now emerged that issues with the ship's steering caused last week's accident.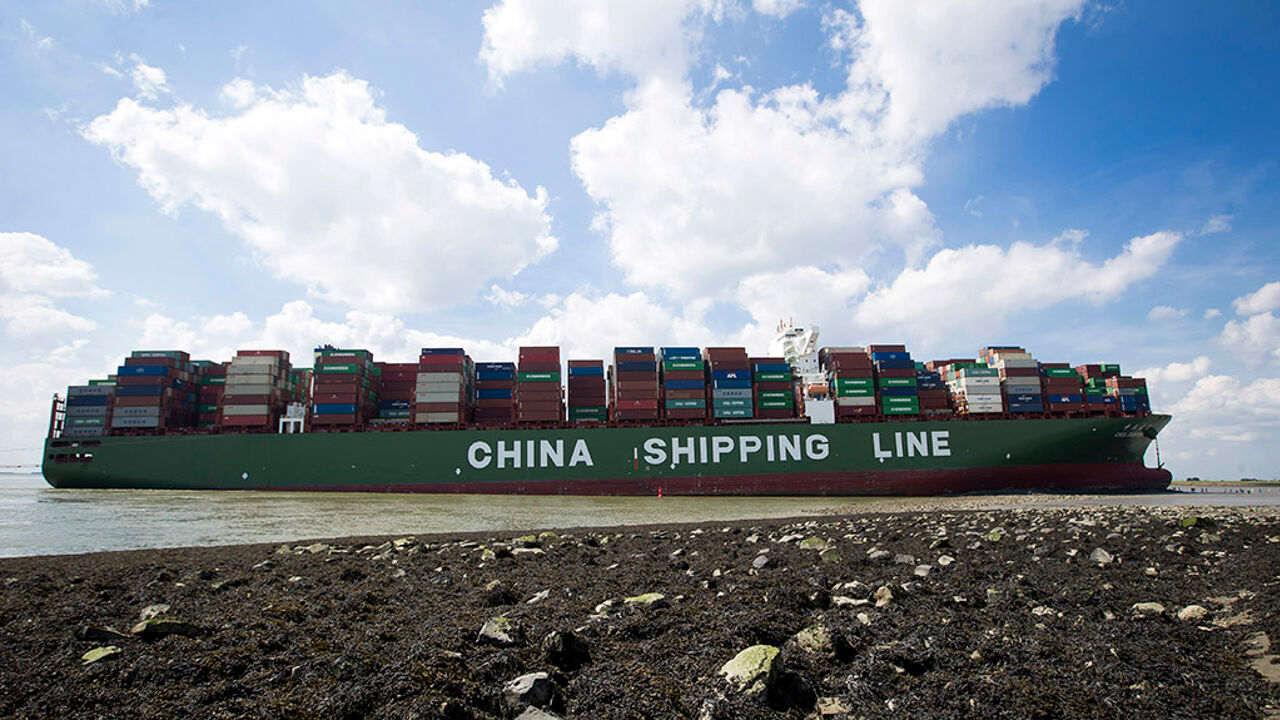 Last Monday the 366 metre-long CSCL Jupiter got stuck in the Western Schelde estuary off the village of Bath in the Dutch province of Zeeland. Last Monday's incident caused shipping in the area to be halted.
It took two attempts to free the ship after which it was towed back to Antwerp Docks for repairs and inspection.
Speaking on Sunday Annik Dirkx of the Port of Antwerp Company told journalists that "The ship can leave for Hamburg and then for Rotterdam after which new checks will be required".
"We haven't been able to completely rule out that the ship's hold has been damaged. Consequently, the Common Nautical Management Authority has only issued a limited sailing licence, but has not given the green light for sailing long distances".
Ms Dirkx added that there is now clarity with regard to what caused the accident "There was a technical problem with the steering. This has been repaired."