Royal Library buys rare Ensor
A print by the artist James Ensor that the Royal Library of Belgium bought a couple of weeks ago at an auction in Brussels now appears to be more than was first thought. After the work was restored it emerged that is a "first state" self-portrait.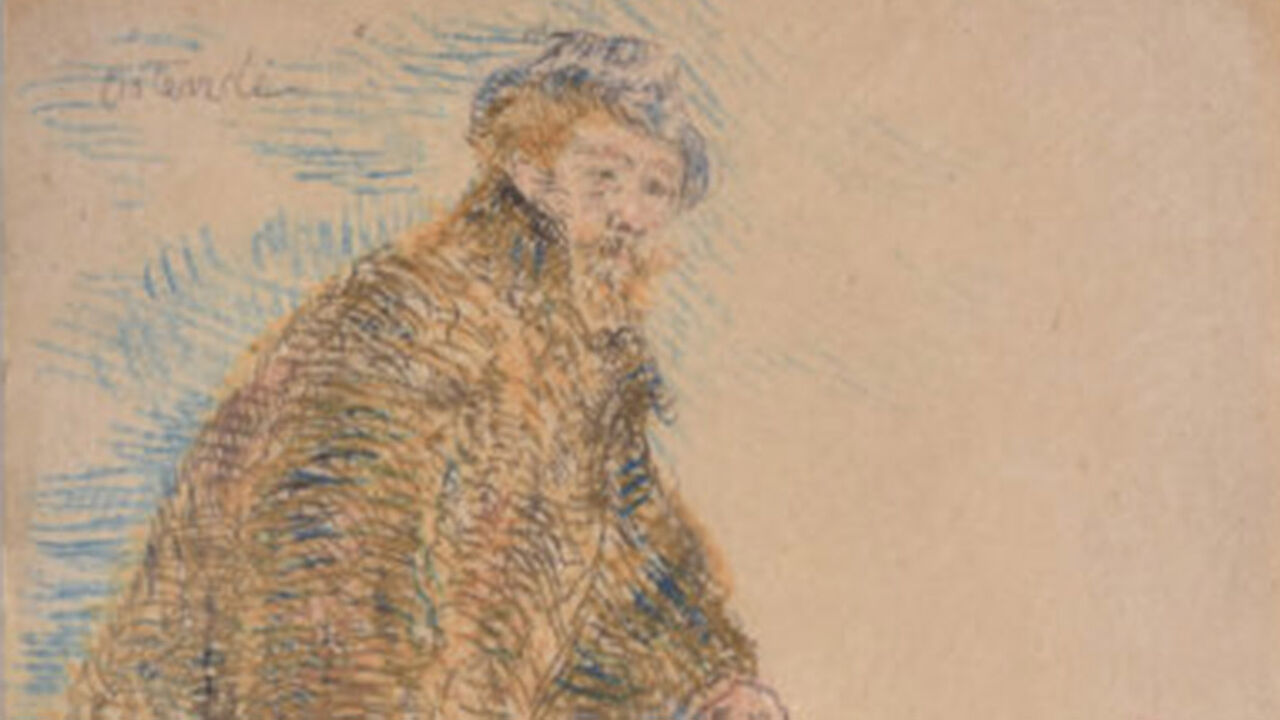 Due it its small size (13.4 cm by 9.5cm) there was little interest for the work during the viewing days that preceded the auction. The Royal Library's buyer acted on his belief that it was a very rare early work by the Ostend (artist).
Once the work had been restored it became apparent that it was an early work from Ensor that had been etched with a dry needle into a copper plate before being printed onto a post card.
The card show the artist dress as an experienced beach comber dressed in a thick coat and a hat to protect him from the cold North Sea wind. He is carrying a fisherman's basket in his left hand.
Emma Lambotte
After comparing it with other copies of the same print it transpired that is a very rare "first state".
On removing the frame the address of one Mrs Emma Lambotte, Louizastraat 28, Antwerp was uncovered. The writer and artist from Liège had a big impact on James Ensor's artistic career. Not only did she collect his work, but she directly and indirectly helped him develop his artistic prowess.