34 flights cancelled due to baggage handlers' dispute
Staff at the baggage handlers Swissport at Zaventem Airport, near Brussels have gone on strike. The lightning strike has led to numerous flights being delayed. By late afternoon 34 flights had been cancelled and many more delayed. The biggest airline at Zaventem, Brussels Airlines has asked passengers only to bring hand luggage with them to the airport.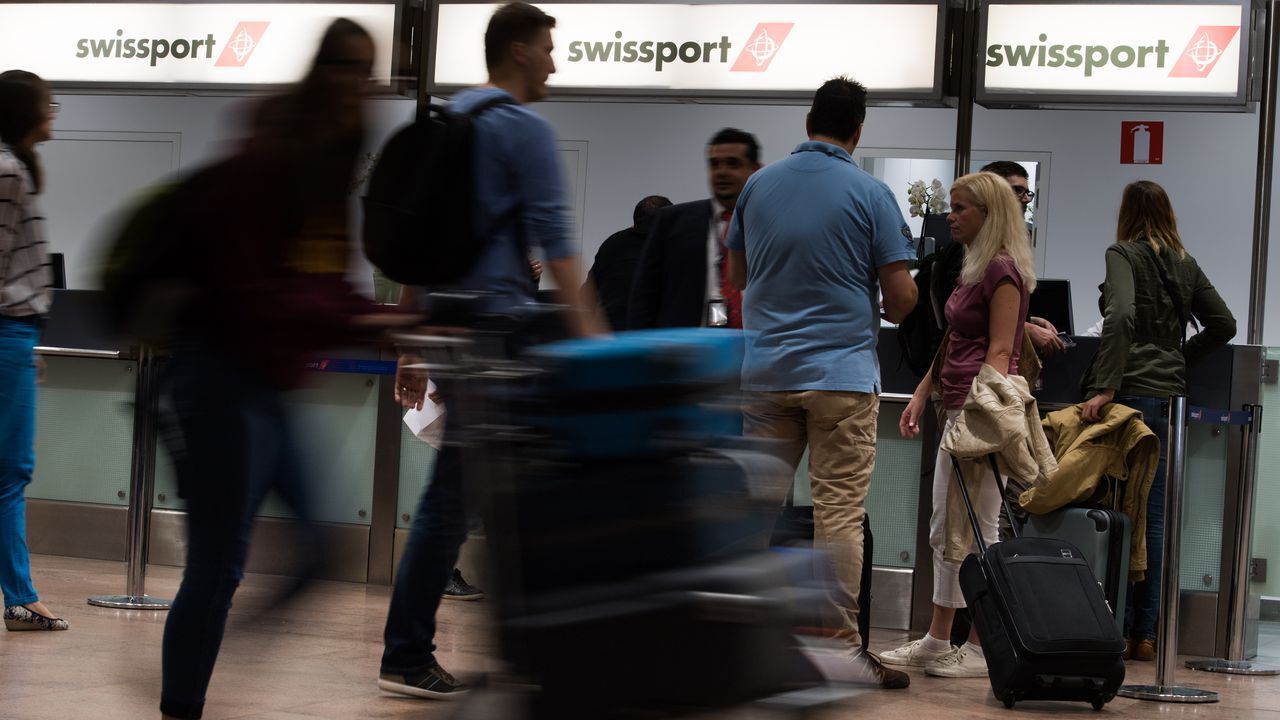 Swissport staff downed tools early on Tuesday morning. Sandra Langenus of the Socialist Trades Union told VRT News that "We have endured structural staff shortages for weeks. Once the big summer rush has started people begin to feel it and have decided to down tools".
All those working for Swissport that are responsible loading and unloading luggage have joined the strike. Given that Swissport handles the luggage of 60% of the flights at Zaventem the strike is causing considerable disruption.
By late afternoon 34 flights had been cancelled as a result of the industrial action. Around 200 flights have been delayed so far. Around 10,000 passengers were booked on the delayed flights.
 
Hand luggage
Brussels Airlines is one of the airlines that uses Swissport. The arline has drafted in 30 extra staff, but this is insufficient to do the work of the striking baggage handlers. Anyone with a flight pwith Brussels Airlines is advised only to take hand luggage with them.
The unions are holding talks with management in order to resolve the dispute.
"We are demanding that those with part-time contacts are temporarily given full-time contracts. In addition we want a bonus for the hard work during the summer holiday period", Sandra Langenus of the Socialist Trade union told VRT News.