Reflective cycle lane a first in Flanders
The East Flemish city of Dendermonde has become the city in Belgium to test out a reflective surface for a bicycle lane. The pilot project has been painted cyan and is said to be clearly visible both at night and during the day.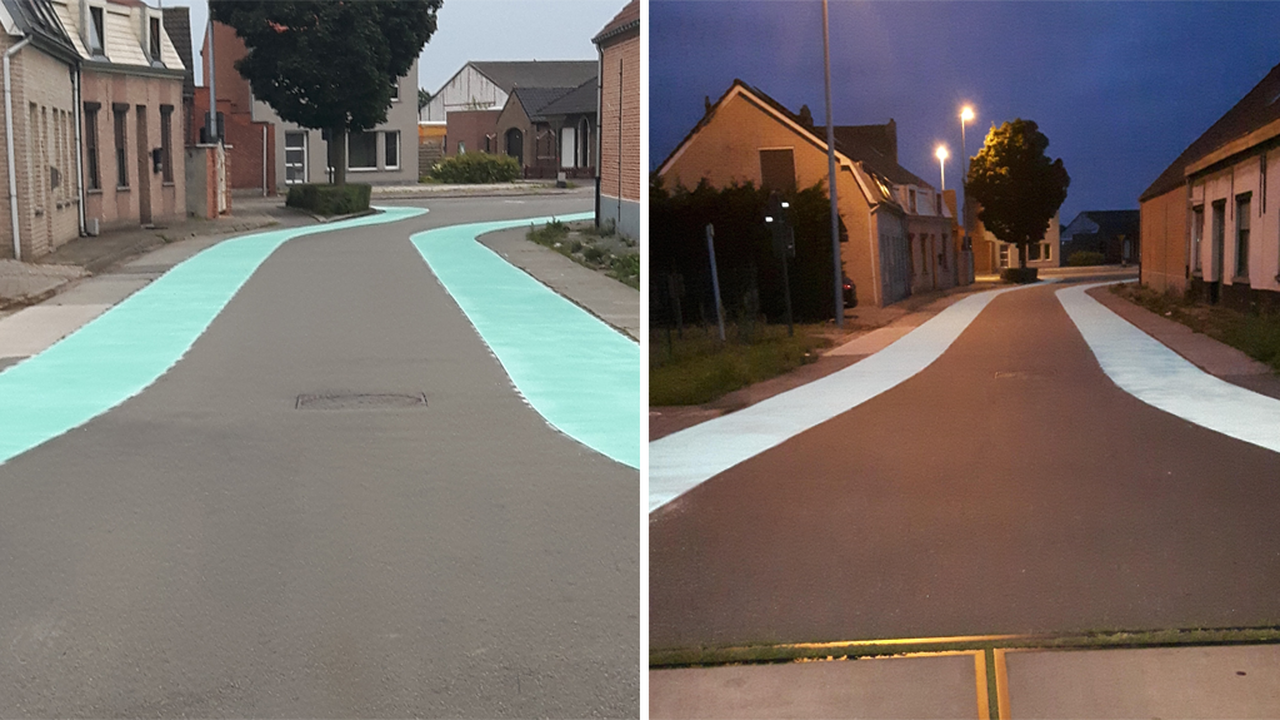 The reflective cycle lane is an alternative for traditional cycle lanes that are painted red.
Alderman Niels Tas (socialist) told VRT News that "The reflective cycle lane is a pilot project. We have two main aims with our transport policy in Dendermonde."
"We want to reduce the number of injuries through road traffic accidents. We have had some success because the number of accidents where at least one party was injured has fallen by more than 55% in the last 10 years."
"However, we have noticed that there has been a slight increase in the number of accident involving cyclists. Consequent we are looking for measures to make cyclists more visible".