Baggage handlers end their dispute
Workers at the baggage handling company Swissport have resumed work after a day-long strike that caused dozens of flights to be cancelled and tens of thousands of passengers seeing their flights delayed at Zaventem airport, near Brussels. A draft agreement has been reached between management and the unions at Swissport that handles a large portion of the luggage that passes through Belgium's busiest airport.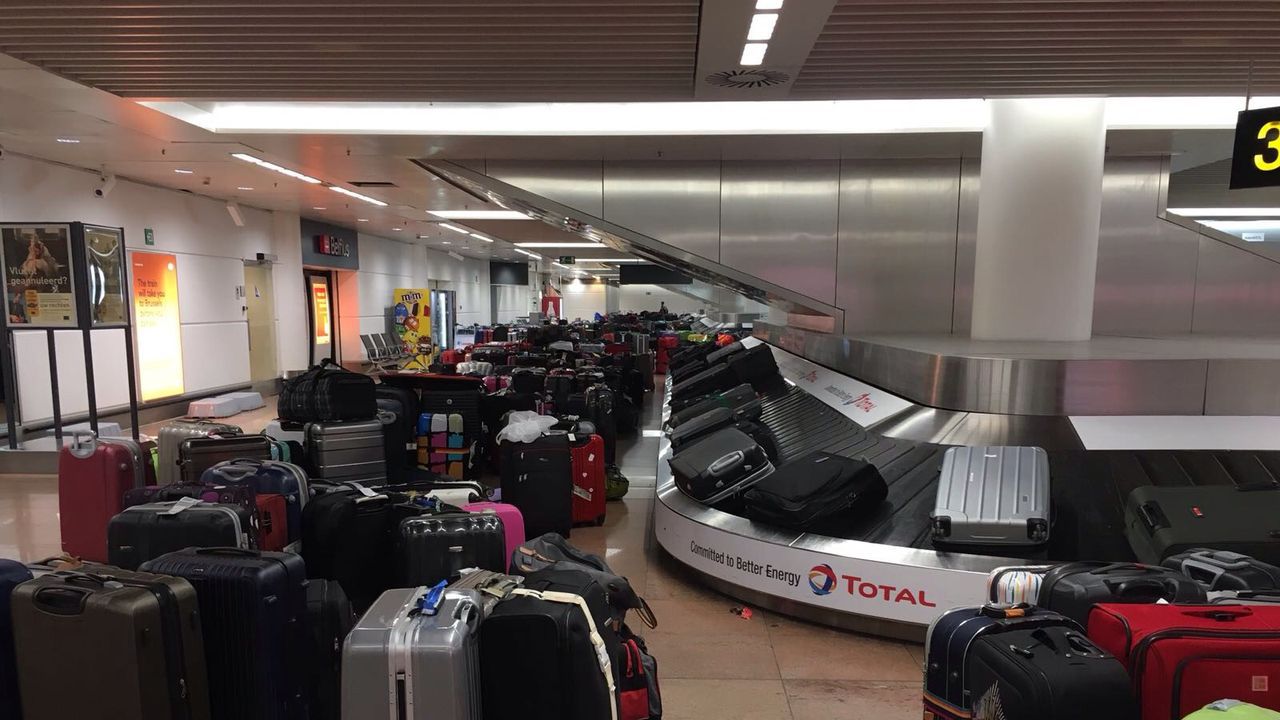 Although the dispute is now over passengers due to travel today are still advised only to bring hand luggage with them them.
"The discussion were difficult and at times harsh", Kurt Callaerts of ACV Transcom told VRT Radio 1's news and current affairs programme 'De ochtend'.
"These were frustrations that had built up over years about amongst other things understaffing. It has been difficult to convince our members, but we eventually succeeded. But of course you can't please everyone".
Mr Callaerts added that the ball is now in Swissport's court. "The management excels in not abiding by agreement and has stuck its head in the sand in recent months. We hope that they will now at last listen to trades union representatives. There is a whole raft of problems that need to be tackled structurally.
The union official says that it is deeply regrettable that passengers were impacted by the action. However, he lays the responsibility firmly at the door of Swissport management.
"We sent an email to the CEO of Swissport in June asking for talks. We sent a registered letter asking for talks on 8 August, but management failed to reply".
"Only bring hand luggage with you"
Despite the dispute having ended passengers travelling from Zaventem should still expect delays and some flights might even be cancelled.
Brussels Airport that is responsible for running the airport at Zaventem says that passengers due to travel today can best take hand luggage only with them to the airport.
As a result of the strike, a backlog of 10,000 items of luggage has built up.