King Felipe honours Belgian Barcelona victim
The king of Spain, King Felipe VI, and Queen Letizia have written a letter to the relatives of the Belgian woman from Tongeren who was killed in the terrorist outrage on Las Ramblas in Barcelona.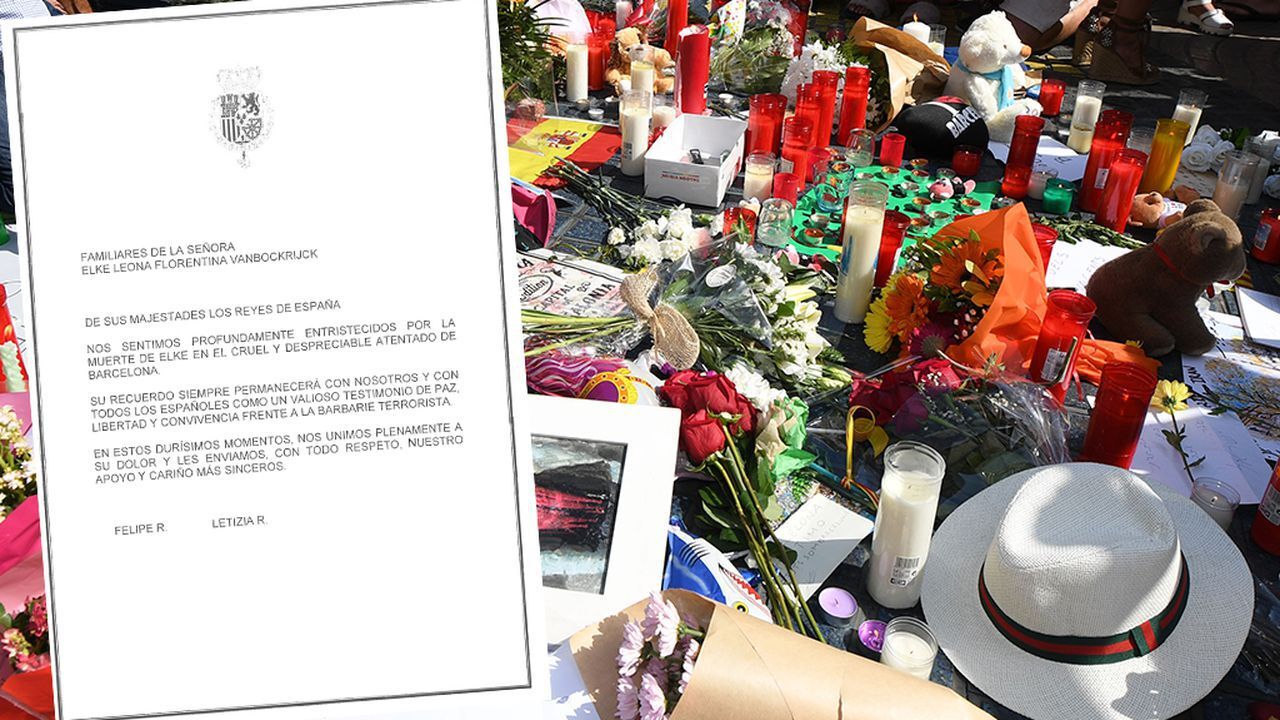 Cecilia Yuste Rojas, the Spanish ambassador in Belgium, had the letter with her when she travelled to Tongeren to sign the book of condolences on Wednesday.
"We are deeply saddened by the deaths of all those who died in the cruel and despicable attack in Barcelona. Your relative's memory will remain with us and all the people of Spain as she bears witness to peace, liberty and togetherness in the face of the barbarity of terrorism. In these particularly difficult moments we share your grief and send you our sincere support and affection."
44-year-old Elke Vanbockrijck was one of 15 people killed in the outrage on the Barcelona promenade last Thursday when a van careered into the crowds.