Octogenarian discovers garden mushrooms "as big as footballs"!
An 83-year-old woman from Bissegem outside Kortrijk had the surprise of her life when she discovered several giant mushrooms in her garden. The mushrooms are as big as footballs, but the woman has no plans to eat them. "I'm not so keen on mushrooms" she told the VRT.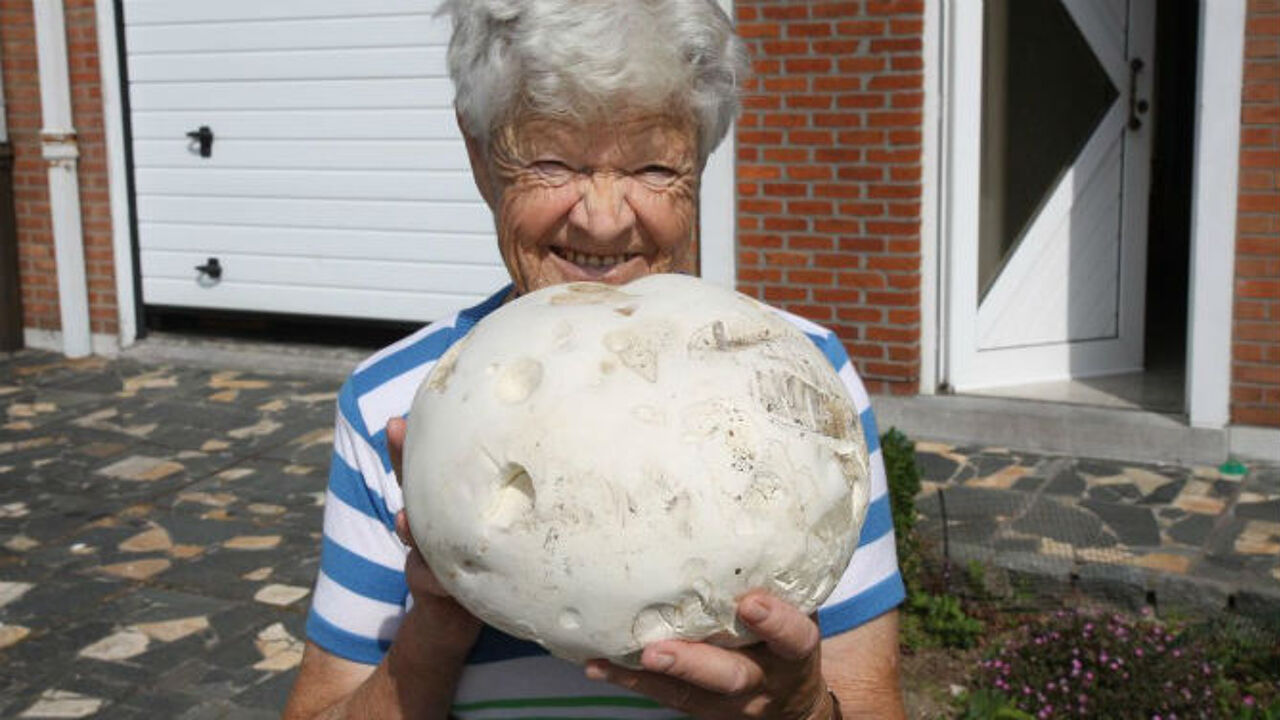 Maria Dhelft was down in the garden thinking she had seen a football, but when she took a closer look she noticed that the object was no football but a gigantic mushroom. The mushroom had grown on the spot where her husband used to chuck out rubbish from the garden that as a result has turned into very fertile soil.
"My hubby no longer spends his days messing around in the garden. Discovering these mushrooms was a particular surprise."
The mushrooms are thought to be giant puffball mushrooms. They grow in meadows, gardens and deciduous forests.