Back to school: the minister's choice, a police experiment and anger in Brussels
1 September marks the start of the new school year for millions of children in Flanders, Brussels and Wallonia. Flanders sees some 1.2 toddlers and pupils back in kindergarten, primary and secondary school after two months of summer holidays. It's also back to work for some 160,000 school staff employed by the Flemish Region.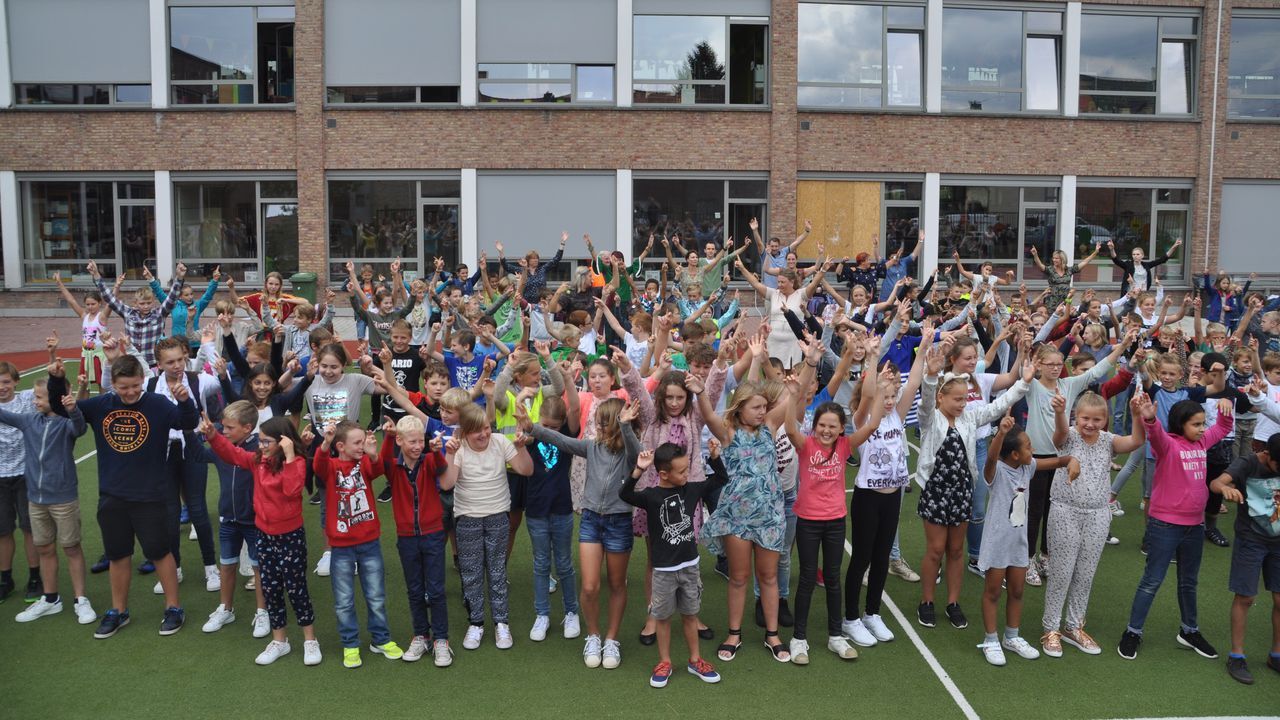 Starting with a day off
Some schools are only starting next Monday, but if they do, they have to schedule an official holiday today. Some schools argue they have quite some Muslim children who are celebrating the Sacrifice Feast (Eid al-Adha) anyway today.
Smallest school welcomes... 12 pupils
Flanders' smallest school is situated in Steenkerke near Veurne (West Flanders). The local kindergarten there only welcomes 12 pupils. The school is called "De Kleine Reus" (the small giant) and has been the smallest school of Flanders for some years. Els Vanhee, a teacher and the school principal, hopes that her school does not have to merge. She says it's important to keep small-scale local institutions.
Why the minister chose Stella Maris
The Flemish Education Minister Hilde Crevits (Christian democrat) opened the new year in the Stella Maris school in Nieuwpoort (West Flanders, see picture below).
It was the first of five school visits for her. Crevits was received by 400 pupils on a red carpet. Stella Maris is specialised in out-of-school support and care for the weaker school children, and was chosen for this particular reason.
Crevits will highlight several themes at several schools today. She will also go to De Pinte and Beveren (East Flanders, video), Antwerp and Kapelle-op-den-Bos (Flemish Brabant).
A first: school police officers in Genk
It's a first in Flanders: 11 schools get their own police officer. He or she will often be on the site. Children, but also parents, teaching staff and the management will be able to address this contact person in connection with a number of issues such as drugs abuse, thefts, brawls, delinquency or possible radicalisation.
The police officer will establish a link between the school and the pupils. "The aim is not to punish, but to prevent problems and help solve them." The pilot project starts in 11 secondary schools in Genk (Limburg) and will be evaluated after the school year.
Dozens of children didn't find a place
Many Brussels pupils failed to find a place in a Brussels school. The civil platform "ieder kind een stoel" (every child a chair) took the matter to court, arguing that schooling is a basic right and that it's intolerable that certain children can't find a place.
The platform unites the parents of various children; they want at least a financial compensation. Last school year, some 270 pupils didn't find any school in Brussels, Dutch-speaking or French-speaking. The shortage of places is an old problem that keeps lingering.