150 people send "signal" on Turnhoutsebaan, but not the one the Mayor wanted
Dozens of local residents in Borgerhout (Antwerp) took to the streets on Sunday afternoon. They walked silently behind a flag showing the word "signal", a sarcastic response to the Mayor's request for a clear signal after an incident in which police officers were attacked, late on Friday.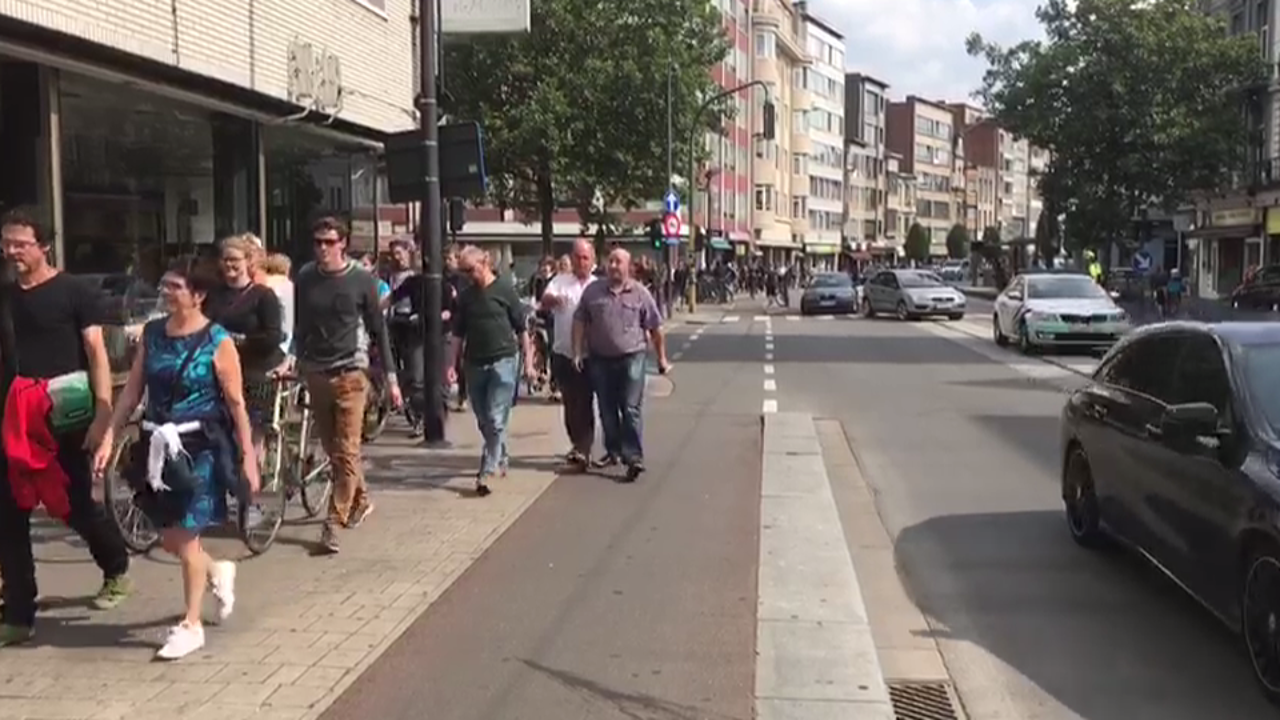 Last Friday, two police officers were attacked by individuals when they wanted to stop a female motorist for dangerous driving. The incident happened on the Turnhoutsebaan and soon attracted a crowd.
Before the incident, Antwerp Mayor Bart De Wever (Flemish nationalist) had given an interview in which he said "Look at photos of the attackers in Barcelona. You could easily run into this type of men on the Turnhoutsebaan." This quote didn't go down well at all with locals. In fact, after Friday's violent incident, some claimed it was De Wever who was (indirectly) responsible because he had caused a controversy.
"De Wever wants a signal? Let's give him one"
De Wever himself said he wanted "a clear signal from the locals" after the attack on police officers: he wanted them to step forward and reveal the names of the assailants to the authorities.
Today, De Wever got a signal, but not the one he had hoped for, as dozens joined a protest march against him. It was a peaceful, silent march, but more details could be read on Facebook: "He offends his own citizens with controversial quotes, and stigmatises certain groups. De Wever wants a signal? Let's give him one."