Bikini controversy in Sint-Agatha-Berchem
A fairground attraction in the Brussels municipality of Sint-Agatha-Berchem is causing controversy. The image of a woman in bikini has been partly covered to hide the bikini. It is not clear why this happened: the Flemish nationalist MP Karl Vanlouwe claims it was on the Mayor's orders, but the Mayor himself denies this. Later, it turned out that the woman who runs the attraction, proposed this herself.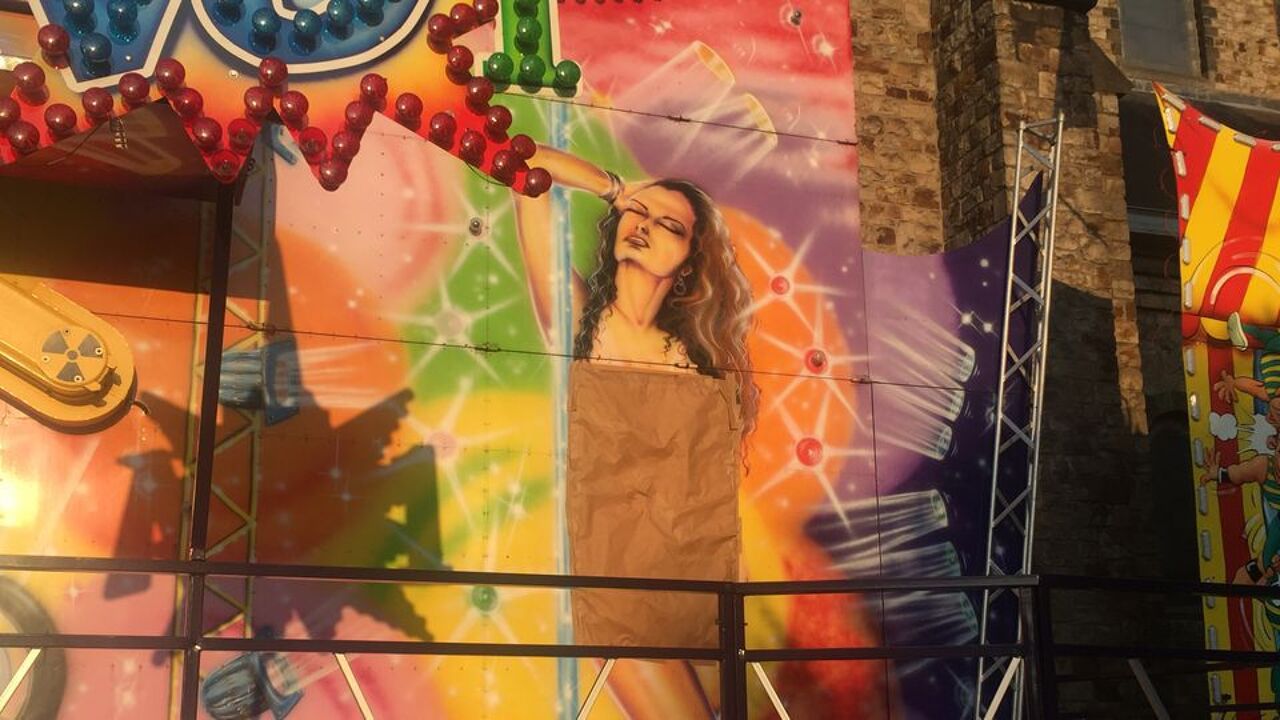 Vanlouwe was at the fair when he accidentally noticed that the women in bikini of a particular attraction had been covered with brown paper. He asked the manager of the attraction what was going on. "He told me he had done it at the Burgomaster's request in order not to affront anyone. I find this extremely remarkable", says Vanlouwe.
The attraction was next to an attraction for young children, and the municipality allegedly found this not okay. Vanlouwe goes a step further: "Apparently our liberties are under pressure. Everything which is important in our Western world, is under pressure."
"I never ordered this! This is fake news"
However, the Mayor, Joël Riguelle (Francophone Christian democrat) denies he ever ordered this. "I never asked this. Never, never, never. This is fake news in its purest sense."
Riguelle adds that "if someone from the municipality covered the bikini, then this happened without my permission and without the council's consent. The person in question will have to explain this on Monday or Tuesday."
Riguelle has ordered municipal staff to remove the brown paper today. During the course of the day, it turned out that the woman who runs the attraction had proposed this solution herself, but she has been asked to remove the covers.